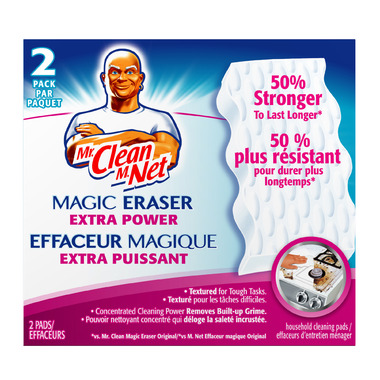 Description
Cut through even tougher soils!

M​r. Clean Magic Eraser Extra Power will help you clean your tough messes inside and out. The water-activated micro-scrubbers reach into surface grooves, lifting away the toughest soils with water alone. And it's 50% stronger than Magic Eraser Original, which means it holds up to tough messes better.

Try Magic Eraser® Extra Power on kitchen appliances, tiles and grout, and even grill grates, lawn furniture and more*. With such an easy, great clean, you can get on to enjoying your favorite space to its fullest, whether that's getting cozy in the kitchen or relaxing in the yard.

* Rinse required for dish washing and surfaces in contact with food.