Munchkin LATCH Miracle Nursing Pads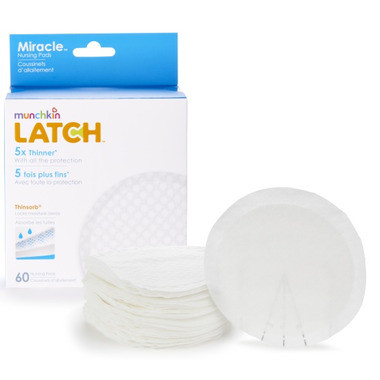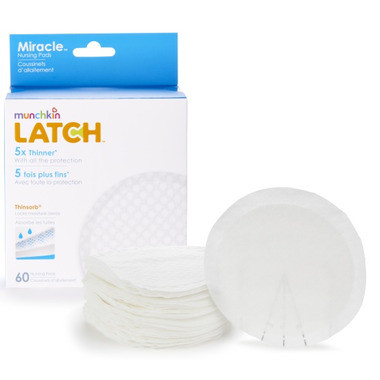 Munchkin LATCH Miracle Nursing Pads
Leaking is unfortunately unpredictable. While leaking is a sign that lactation is going well, it can understandably feel uncomfortable and embarrassing. Munchkin is here for you. The LATCH Miracle Nursing Pads keep you 5x drier while being 5x thinner vs. the leading brand with special, super absorbent Thinsorb polymers that work to keep moisture away from skin. The ultra thin, soft pads are comfortable against your skin and can be adjusted with an adhesive strip to fit your shape.

Features:

Pack of 60 breastfeeding nursing pads
5x thinner with all the protection
5x drier and 3x more absorbent featuring Thinsorb technology
100% adjustable with easy peel and fold adhesive strip
Soft and comfortable against skin
Allyson:
about a year ago
These are very thin and definitely absorb a lot. I'd say they're my second favourite nursing pads. I hate all nursing pads, so take from that what you will. I find them all itchy and uncomfortable, and these are no exception, but are definitely less uncomfortable than most others (Medela ones are also not as bad as others). They're a little hard to fold right, but that's not too bad. My major con for these would be that the adhesive is too strong - it feels like I'm going to wreck my bras when I remove them. It's nice that they don't shift around but.... a little lighter on the adhesive wouldn't hurt. I've only had one box, though, so perhaps I got a bad batch. All in all, one of the better options in a group of products I dislike.
Page
1