Munchkin Snack+ Stainless Steel Snack Catcher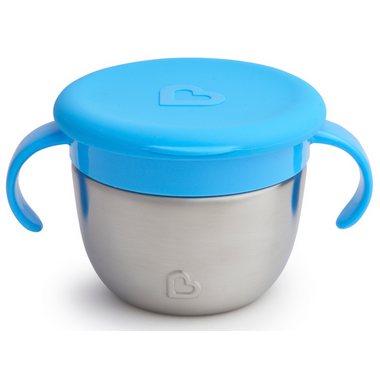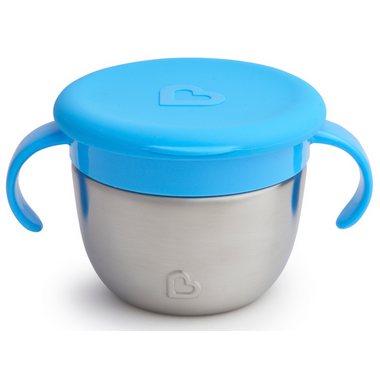 Munchkin Snack+ Stainless Steel Snack Catcher
Assorted colours include blue and pink.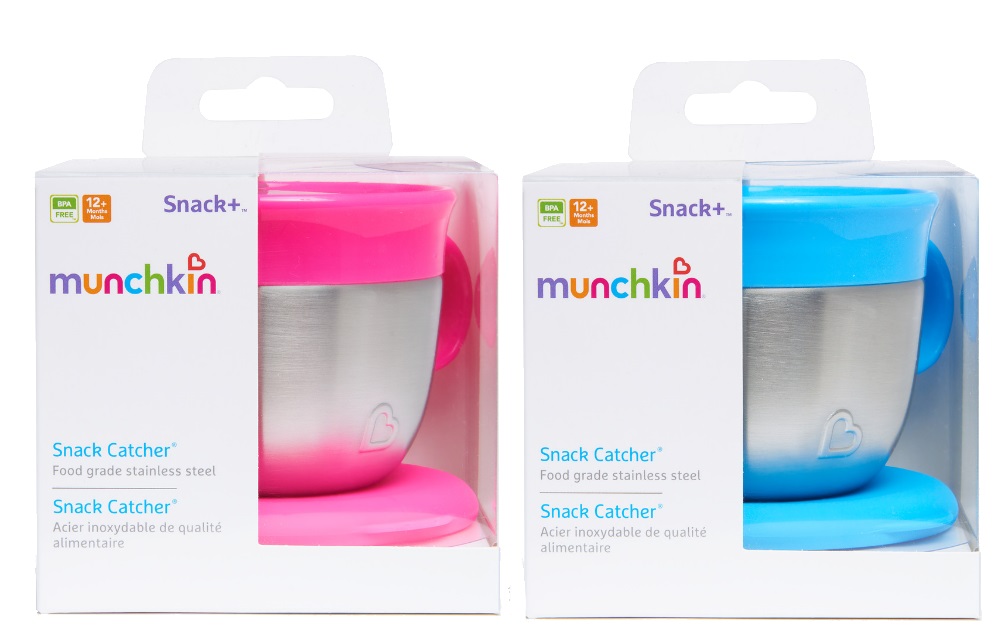 Munchkin's beloved Snack Catcher® got an upgrade with premium materials, flip-top lid and softer silicone flaps. Even though your kids may be tornadoes, your space doesn't need to look like it was hit by one.
Sometimes it feels like toddler snacking is a full-time job! Snack+™ Stainless Steel Snack Catcher® is here to "steel" the spotlight when it comes to snack time! This lightweight and durable stainless steel snack container allows independent toddlers to self-feed with a bit more dexterity and a lot less mess. Each Snack+™ cup features a premium stainless steel base and best in class silicone top flaps which are soft on hands and prevent food spills all over the house and car. The flip-top lid is airtight and keeps snacks fresh while the handles are designed for even the littlest hands to grasp easily.
This high-quality snack cup is easy to clean and is a must-have for toddlers on the move. And because snacks come out only when they want them to, snack time no longer means food everywhere except your child's mouth. Win-win for all!
Features:
Premium, stainless steel toddler snack container with lid and soft flaps for easy food access
Flip-top lid seals container to keep snacks fresh
Light-weight and easy to clean
Holds up to 9 ounces of snacks
Fits most standard cup holders in cars, carseats, strollers, etc.
Great for home, daycare or on-the-go use
BPA-free, top rack dishwasher safe
12+ months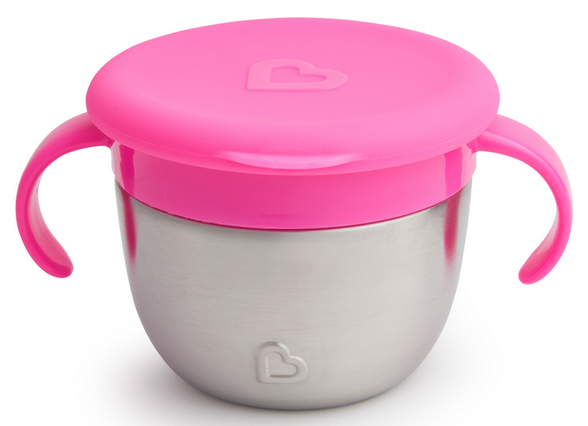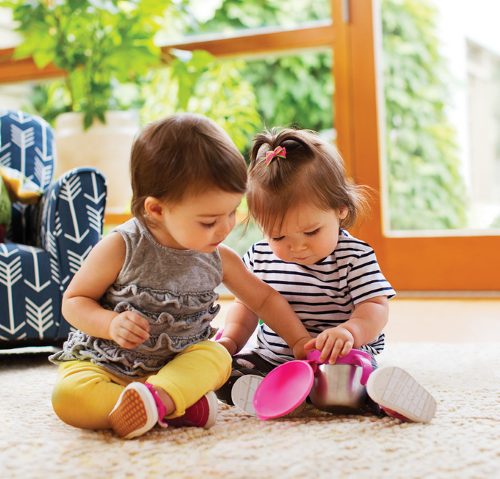 Alison:
about a year ago
We love this snack container! Easy for my 2 year old to use and it has definitely stopped snacks from ending up all over the floor or from being thrown all over a store. It's very light weight. My daughter seems to enjoy the novelty of the design as well which keeps her interested in the snack.
Page
1