Nature's Bounty Cranberry Concentrate with Vitamin C and E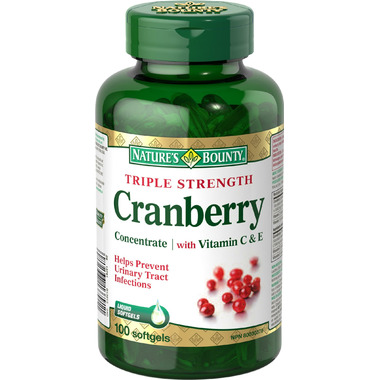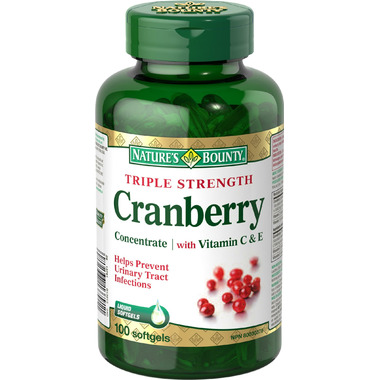 Nature's Bounty Cranberry Concentrate with Vitamin C and E
Cranberries are known for their ability to help maintain a healthy urinary tract. This product also contains Vitamin C.

Adult Dosage (Oral):
Adults, take one (1) softgel twice daily. Use for at least 4 weeks to see beneficial effects.
Medicinal Ingredients (Each Capsules Contains):
Cranberry Extract - 420 mg; Vitamin C - 100 mg; Vitamin E - 1.35 mg AT
Non-Medical Ingredients:
Soybean Oil, Gelatin, Glycerin, Soy Lecithin, Silica, Glyceryl Palmitostearate.