Natursutten Butterfly Natural Rubber Pacifier Ortho Small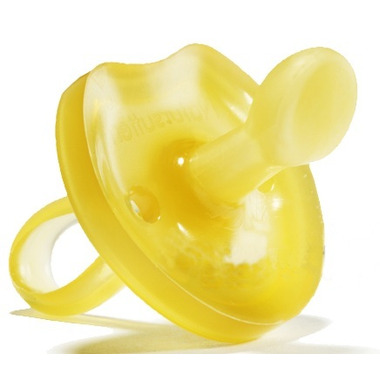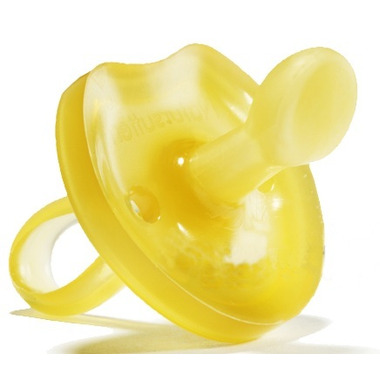 Natursutten Butterfly Natural Rubber Pacifier Ortho Small
The Natursutten Butterfly is made ecologically sustainable from pure natural rubber from the tree Hevea brasiliensis. The design, the company and the idea is Danish and the product is manufactured exclusively in Italy.
Natursutten Butterfly pacifier has a cut-out on the top which gives the shield a butterfly shape and makes more room for baby's nose.
Features:
Follows baby's natural mouth movements
Does not leave marks on baby's face
Have shown incredible strength in the "Stretch-test"
100% natural
Environment friendly and biodegradable
Ortho size S is recommended for babies from 0 until 6 months old

Maria:
a couple of weeks ago
While I don't have my babe on the pacifier all the time, this is super handy for travel etc. I'm definitely not comfortable with a baby sucking on synthetic plastics etc, so I'm really happy that the Natursutten is 100% natural rubber. I have both the Natural shape and the Round... I think I prefer this one over the round nipple.
All in all, excellent quality, and would recommend this natural rubber pacifier in a heartbeat.
Page
1