Next Remedies Organic Water Enhancer Coconut Lime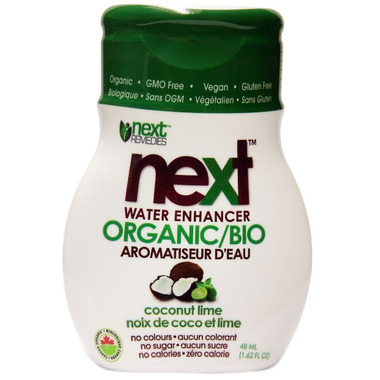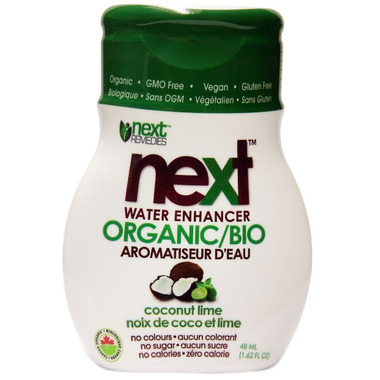 Next Remedies Organic Water Enhancer Coconut Lime
Next is the first and only Certified Organic water enhancer on the market. It is made from the highest quality certified organic ingredients, there is no sugar, no calories, no colours, it is GMO free, Gluten Free, Vegan and Kosher. Next water enhancers are available in three exciting organic flavours; Pomegranate Acai, Coconut Lime and Cherry Berry.
Features:
No Preservatives
No GMOs
No Chemicals
No Artificial Colors (in fact, no colors at all)
No Dyes
No Animal Products (vegan)
No Sugar or Artificial Sweeteners
No Calories
Squirt to taste. Always dilute before consuming.
Ingredients:
Organic vegetable glycerin, purified water, organic berry flavour, organic lemon juice, concentrated citric acid, organic stevia leaf extract, ascorbic acid (vitamin c)
Product does not contain, egg, dairy, mustard, peanuts, seafood, sesame, soy, sulfites, tree nuts, wheat/gluten.