Nivea Q10 Plus Anti-Wrinkle Eye Care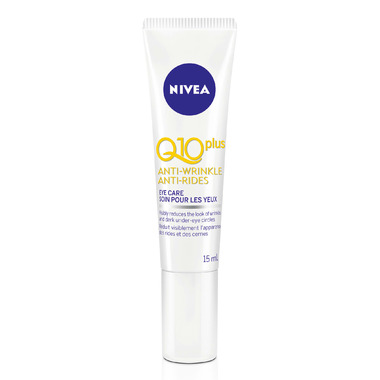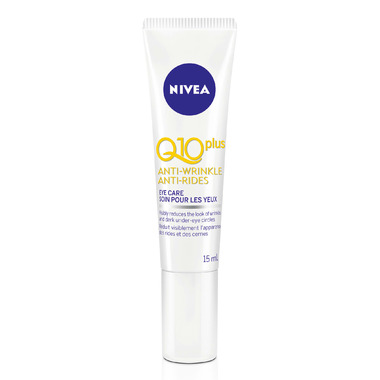 Nivea Q10 Plus Anti-Wrinkle Eye Care
With age, skin loses its ability to produce energy deep within the skin's cells. As a result, wrinkles appear and deeper wrinkles are further accentuated.

Now enriched with twice the amount of skin's own CoEnzyme Q10 as part of a high performing Anti-Wrinkle System, Nivea Anti-Wrinkle Q10-Plus Eye Creme activates skin's energy metabolism from within thereby continuously fighting wrinkles in the deeper layers of the skin's surface. The fragrance-free light, caring formula is easy to apply and quickly absorbed.

Result:
Appearance of dark under-eye circles is minimized.
Fine lines are visibly reduced within hours.
Mimic wrinkles are visibly minimized within3 weeks.
Deeper wrinkles are visibly reduced in only 4 weeks.