No Pong Original All Natural Anti-Odourant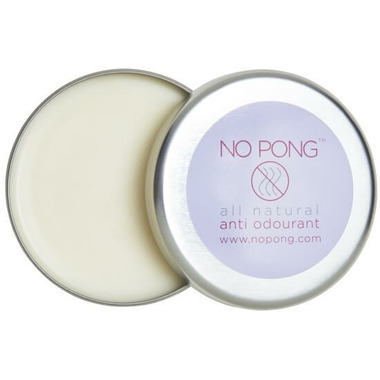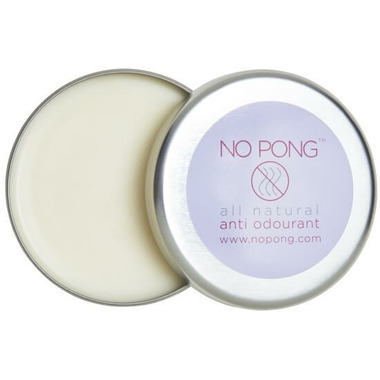 No Pong Original All Natural Anti-Odourant
No Pong Original is an extremely effective, bicarb-based, all-natural deodorant.

Features:

A ridiculously effective, super-natural, bicarb-based deodorant.
Keeps you fresh for up to 12 hours.
35 delicious grams equals a month of armpit odour-free living for everyone around you
Made from all-natural ingredients, blended together to create an effective, sweat-resistant, all-day deodorant that does exactly what it says on the tin!
Guaranteed to be 100% Paraben, Aluminum, Palm Oil, cruelty and plastic free.
Made in Canada.
Directions: Apply a pea-sized amount to underarms only.

Ingredients: Cocos Nucifera (Coconut Oil), Sodium Bicarbonate (Baking Soda), Corn Starch, Beeswax, and a proprietary blend of 100% pure, Canadian certified organic essential oils consisting of Lemongrass Organic, Orange Sweet Organic, Vanilla Oleoresin (4 fold) Organic, Cedarwood Organic, and Geranium Organic.

Caution: Apply to dry, unbroken skin and allow adequate time for your skin to settle after shaving. Discontinue if irritation of the skin develops and persists.