NOW Essential Oil 3 Pack Holiday Kit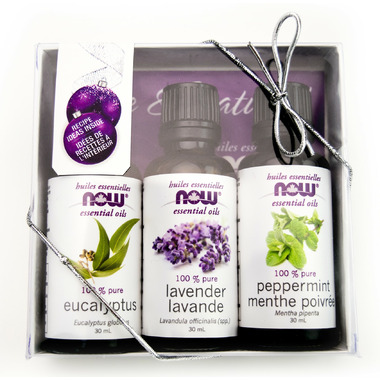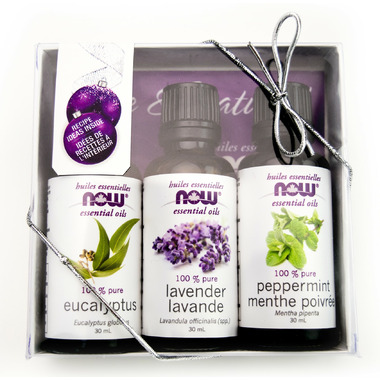 NOW Essential Oil 3 Pack Holiday Kit
The NOW Essential Oil 3 Pack Holiday Kit Combines 3 of the most popular essential oils into one nice gift box.
Each of the NOW Essential oils will warm your home and soothe your senses.
Peppermint Oil has a brisk, uplifting aroma that is invigorating, cooling and rejuvenating. The Lavender Oil is 100% pure and has a clean, light scent, one of the most versatile oils, it is soft and calming. Eucalyptus Oil is a favourite and popular in many vapour rubs and emits an essence of cleanliness when diffused for aromatherapy.
This Gift Box Includes:
Eucalyptus Essential Oil
Lavender Essential Oil
Peppermint Essential Oil
Julia:
a few months ago
These are all oils that I usually buy anyway, so I was very pleased to see them offered in a set for such a good price. I use a lot of essential oils, and the more I get to know different brands, the more impressed I am with Now brand - the prices are better than other brands, and the quality is excellent. The Lavender in this set is absolutely lovely, and the scent is sweeter and more floral than the brand of Lavender I was using previously. Would make a lovely gift.
Page
1