NOW Essential Oil 3 Pack Holiday Kit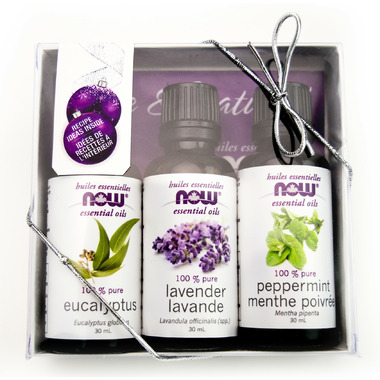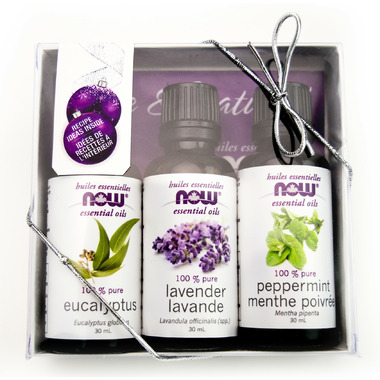 NOW Essential Oil 3 Pack Holiday Kit
The NOW Essential Oil 3 Pack Holiday Kit Combines 3 of the most popular essential oils into one nice gift box.
Each of the NOW Essential oils will warm your home and soothe your senses.
Peppermint Oil has a brisk, uplifting aroma that is invigorating, cooling and rejuvenating. The Lavender Oil is 100% pure and has a clean, light scent, one of the most versatile oils, it is soft and calming. Eucalyptus Oil is a favourite and popular in many vapour rubs and emits an essence of cleanliness when diffused for aromatherapy.
This Gift Box Includes:
Eucalyptus Essential Oil
Lavender Essential Oil
Peppermint Essential Oil