NOW Foods Glucosamine & Chondroitin Plus MSM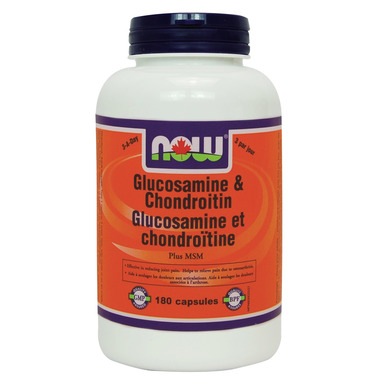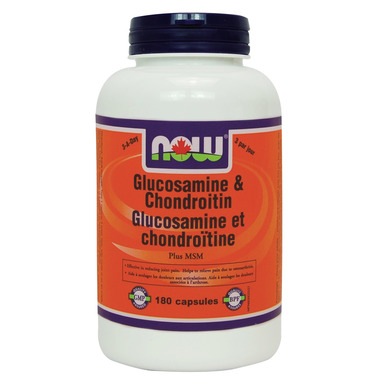 NOW Foods Glucosamine & Chondroitin Plus MSM
NOW Glucosamine, Chondroitin & MSM combines three of the most popular and effective nutrients for supporting joint health in one dietary supplement. Our Glucosamine and Chondroitin are both 100% sulfate, the most studied form of these nutrients. In addition, we also include MSM (Methylsulphonylmethane), an organic form of sulfur found in all living organisms. Studies have shown that these nutrients provide dietary components that support healthy joint structure and function.

Suggested Usage: As a dietary supplement, take 3 capsules daily with meals or on an empty stomach.

Other Ingredients: Gelatin (capsule) and Magnesium Stearate.

Contains no: sugar, salt, starch, yeast, wheat, gluten, corn, soy, milk, egg or preservatives. Contains shellfish derivative.

Warning: Persons with a known allergy to shellfish should not use this product.


Kathleen:
more than a year ago
I have a medical condition that greatly benefits from a combination of MSM, Glucosamine and Chondritin. This is a very easy way to get them all without taking 5 pills at once. I am sensitive to additives and dyes in products but this product (nor any other NOW product) has never given me any issues. The price was reasonable, especially since it was on one of Well.ca's frequent sales on NOW products. Shipping was also quite quick. Well is my new supplier of this product for sure!
Brad:
more than a year ago
A friend suggested this due to some problems I had been experiencing with my hands and wrists.. doctors had me do physio and stretching and go for a bunch of tests. Started taking this and after a week I am already seeing improvement. My production at work has increased by 40%, which makes my boss happy and my job that much more secure.. I would recommend this to anyone!!
Page
1