NOW Foods L-Lysine Powder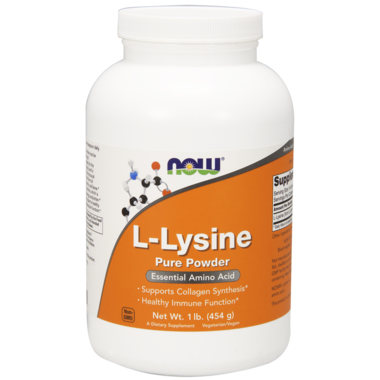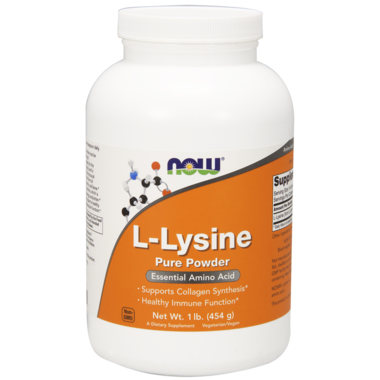 NOW Foods L-Lysine Powder
NOW Foods L-Lysine Powder is an essential amino acid, which means your body cannot manufacture it. It must be obtained through the diet or by supplementation. Lysine is one of the most well known amino acids and is an essential component of all proteins. It helps to enhance calcium absorption and retention and to reduce the recurrence, severity and healing time of cold sores.

Adult Dosage: Take the following doses between meals: For Calcium Absorption: Take 1/4 teaspoon, 2 times daily. For Cold Sores: Take 2 and 1/4 teaspoons, 3 times daily.

Ingredients: Each 1/4 teaspoon (1.25ml) contains:
L-Lysine (from L-Lysine Monohydrochloride)....552mg

Caution: If using for calcium absorption, consult a healthcare practitioner for prolonged use. If using for cold sores, do not use longer than 6 months. Do not use if you are pregnant or breastfeeding. Consult a healthcare practitioner if symptoms persist. Do not use if inner seal is broken. Do not eat freshness packet. Keep in bottle. Natural colour variation may occur in this product. Store in a cool, dry place.