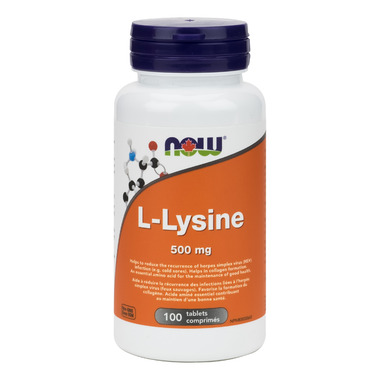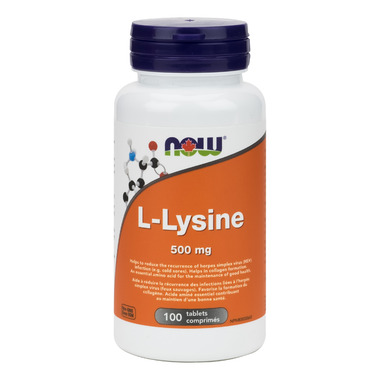 L-Lysine is an essential amino acid, which means that it cannot be manufactured by the body. It must be obtained through the diet or by supplementation. Lysine is one of the most well known amino acids and is an essential component of proteins.
Features:
Essential Amino Acid
Pharmaceutical Grade (USP)
Supports Membrane Health
Vegetarian/Vegan Formula

Ingredients (each tablet contains):
L-Lysine (from L-Lysine Monohydrochloride) Synthetic ... 500 mg

Other Ingredients: Cellulose, Silica, Magnesium Stearate (vegetable source) and Tablet Coating (hypromellose, stearic acid, cellulose).

Contains no: sugar, salt, starch, yeast, wheat, gluten, corn, soy, milk, egg, shellfish or preservatives.




Rhonda:
more than a year ago
At the advice from his doctor, my husband takes L-Lysine at the very first signs of a cold sore and then continues to take it a couple times a day for a few days. My husband swears it makes a huge difference, which says a lot as he isn't usually the type to take medications or supplements (he'll even suffer through a headache rather than take a couple of Tylenol).
1