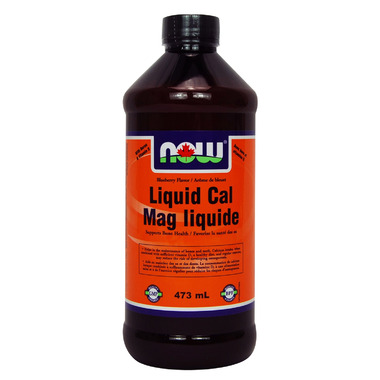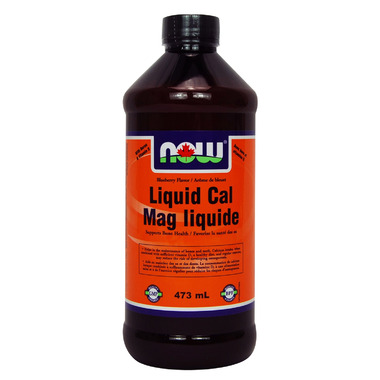 Calcium is an important mineral best known for its role in the formation of bone and teeth. Magnesium is another key mineral that plays a complementary role in bone formation. In addition, Boron and Vitamin D have been included in this product because they play an essential role in bone metabolism.
Calcium also serves as an integral cofactor in numerous biochemical reactions and Magnesium is known to be involved in more than 300 metabolic reactions. In addition, Magnesium and Calcium work together in several physiological systems, providing support for the maintenance of healthy cardiovascular function as well as for healthy muscle function.
Features:
Supports Bone Health
Superior Citrate Forms
With Boron and Vitamin D
Blueberry Flavor
A Dietary Supplement
Vegetarian Formula
Xylitol Sweetened
Nutrition Info:
Per 15 mL
Calories 40g
Total Carbohydrate 9 g
Sugar Alcohol (as Xylitol) 2 g
Vitamin D (as Ergocalciferol) 400 IU
Calcium (from Calcium Citrate) 500 mg
Magnesium (from Magnesium Citrate) 250 mg
Boron (from Boron Amino Acid Chelate) 1 mg
Suggested Usage:
Shake well. As a dietary supplement, take 1 tablespoon 1 to 2 times daily. Can be taken undiluted, or mixed with water or juice. Not for pet use. Consider taking this product in combination with NOW OsteoBoron and Zinc.
Shake vigorously before use.
Refrigerate after opening to preserve flavor.
Other Ingredients:
De-ionized Water, Glycerin, Xylitol, Malic Acid, Xanthan Gum, Natural Blueberry Flavor, Potassium Sorbate (as preservative), Grape Skin Extract, Cellulose and Mixed Tocopherols (soy).
Contains no:
salt, yeast, wheat, gluten, milk, egg, shellfish, or artificial colors or flavors. Vegetarian/Vegan Product.
Warning:
Xylitol is safe for people, but harmful to dogs. Do not feed to pets.
Note:
This is a thick liquid due to the concentrated levels of the superior Calcium and Magnesium Citrate forms.