NOW Real Food Almond Crunchy Clusters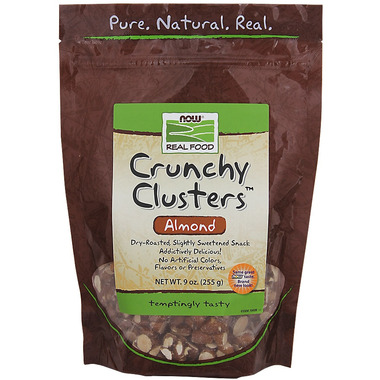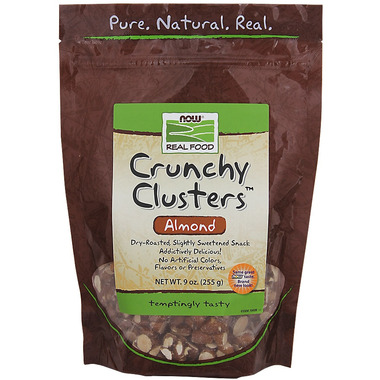 NOW Real Food Almond Crunchy Clusters
NOW Almond Crunch is so good, you might have to remind yourself that you're eating something healthy. In fact, one ounce of almonds contains more fiber than a carrot, as much protein as an egg, and is rich in calcium. These delicious clusters are great in between meals, are perfect for munching on during the big game, and are sure to add a burst of crunchy goodness to your day!
Ingredients: Almonds, Rice Malt, Evaporated Cane Juice and Sea Salt. 100% Natural.

Contains no: yeast, wheat, gluten, corn, soy, milk, egg, shellfish additives, preservatives or artificial sweeteners. Vegetarian/Vegan Product.

Processed in a peanut free facility.