Now Sports Plant Protein Complex Creamy Vanilla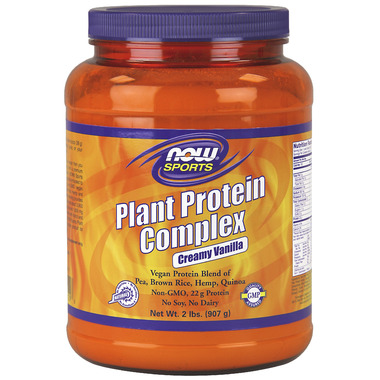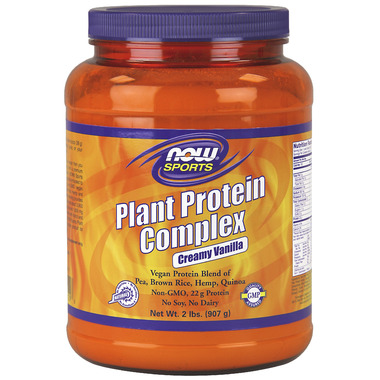 Now Sports Plant Protein Complex Creamy Vanilla
NOW® Sports Plant Protein Complex is specifically formulated to address your needs with a non-GMO vegan protein blend from Pea, Brown Rice, Hemp and Quinoa sources.
Each 1 scoop serving provides 22 grams of protein, and typically has about 3,900 mg of branched chain amino acids and 1,800 mg of L-Arginine. Naturally sweetened with Xylitol and BetterStevia® Stevia Extract, NOW® Sports Plant Protein Complex is the ideal protein product for your active vegetarian lifestyle.
Features:
High in protein, iron and amino acids
Low in sugar
Vegan
Non-GMO
No Soy
No dairy
Blend of plant protein sources
Serving Size = 1 Level Scoop (38g)
Ingredients: Non-GMO Plant Protein Blend (Yellow Pea Protein Isolate, Sprouted Brown Rice protein Concentrate, Hemp Protein, Quinoa Protein), Natural Flavours, Xylitol, BetterStevia® (Organic Stevia Extract), Xanthan Gum and Purified Stevia Extract
Warnings: Use this product as a food supplement only. Do not use for weight reduction. Contains Xylitol, do not feed to pets.
Natural, Vegan, Non-GMO, No Soy & No Dairy