NOW Sports Whey Protein Isolate Powder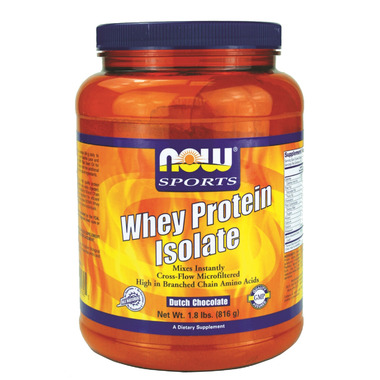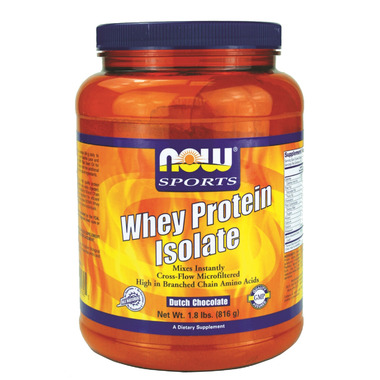 NOW Sports Whey Protein Isolate Powder
NOW Whey Protein Isolate is a high quality protein supplement that is both bioavailable and easily digested. Whey protein contains a high concentration of Branched Chain Amino Acids (BCAA's), which are important for efficient muscle metabolism. These qualities make NOW Whey Protein Isolate an ideal supplement for active individuals.

Whey protein is considered to have the highest Biological Value of any protein source--superior in essential amino acid content to beef, milk, casein or soy.

Features:
Mixes Instantly
Cross-Flow Microfiltered
High in Branched Chain Amino Acids
All Natural - No Aspartame, No Sucralose, No Acesulfame-K
A Dietary Supplement
Dutch Chocolate

Ingredients: Cross-Flow Microfiltered Whey Protein Isolate (providing ß-lactoglobulin, a-lactalbumin, Immunoglobulins and Glycomacro Peptides), Natural Flavors, Fructose, Xanthan Gum, Sea Salt, Soy, Lecithin and Stevia rebaudiana Herbal Extract. Contains milk and soy derivatives.

Contains no: starch, yeast, wheat, gluten, egg, shellfish or preservatives.
Elizabeth:
more than a year ago
This is a good product that mixed well in a blender bottle. It has a pleasent chocolate taste and mild Stevia flavour. You can use 1 scoop in 6-8 oz of milk quite well for a pick me up snack in the middle of the afternoon. Great full strength (2 scoops in 12 oz. liquid) for a post workout beverage.
Page
1