Nuts n More Birthday Cake Peanut Butter High Protein Spread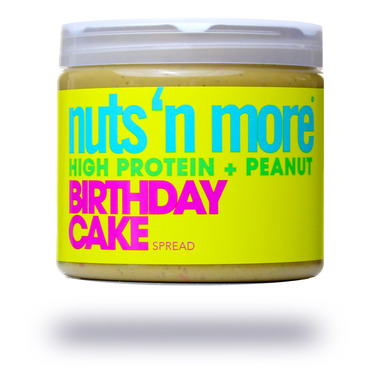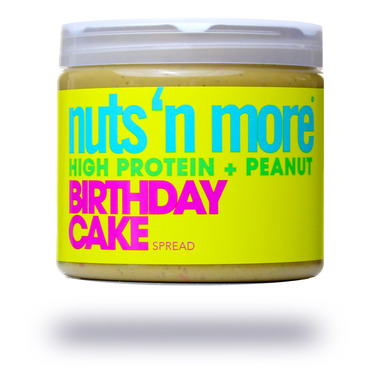 Nuts n More Birthday Cake Peanut Butter High Protein Spread
Nuts 'N More pumped up Birthday Cake flavor is a delicious with high protein peanut butter base that you have taste to believe. Just 1 serving of this high protein peanut butter contains all the essential fats, protein and carbohydrates, making it the perfect snack or meal for those serious about nutrition and fitness.
Loaded with 11g of protein per serving, added omega's, creamy-battery goodness, aromatic - all natural flavors and savory birthday cake sprinkles. Now make everyday your birthday-cake!
Eat it right out of the jar or put it on your favorite foods!
Features:
High Protein
Non GMO
Gluten Free
All Natural
Ingredients:
Peanuts, whey protein isolate, cane sugar, cocoa butter, sprinkles (sugar, corn starch, palm oil & palm kernel oil, dextrin, soy lecithin, colored with turmeric, confectioner's glaze, carnauba wax), natural extract, sea salt.
No preservatives added

Allergen information: Contains peanuts. Whey protein which is derived from dairy. May contain traces of almonds and other nuts, fruits and berries.