Nuts n More Chocolate Maple Pretzel High Protein Peanut Spread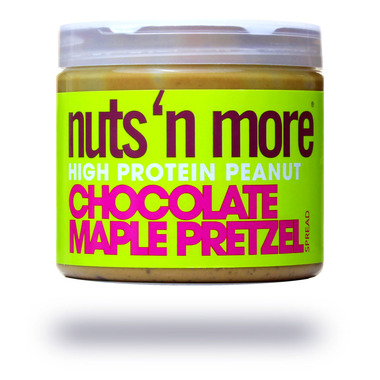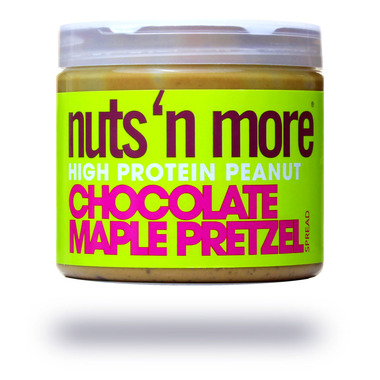 Nuts n More Chocolate Maple Pretzel High Protein Peanut Spread
First of its kind, Chocolate Maple Pretzel unlocks the natural power of our high protein peanut butter formula helping you on the journey to unleash your health and fitness potential. Just 1 serving of this high protein peanut butter contains all the essential fats, protein and carbohydrates, making it the perfect snack or meal for those serious about nutrition and fitness.
Loaded with 11g of protein per serving, added omega's, rich chocolate chunks, aromatic - all natural maple extract and savory gluten free pretzel bits, this flavor will have your taste buds doing back flips!
Features:
High Protein
Non GMO
Gluten Free
All Natural
Ingredients: Peanuts, whey protein isolate, natural sweetener (xylitol), gluten free pretzels (potato starch, tapioca starch, palm oil, dextrose, cellulose gum, baking powder, citric acid, yeast), natural maple exrtact, chocolate chips (cane sugar, cocoa butter, whole milk, soy lecithin, natural extract), flax meal, peanut oil, sea salt.
No preservatives added

Allergen information: Contains peanuts. Whey protein which is derived from dairy. May contain traces of almonds and other nuts, fruits and berries.