OdoKleen Deodorizing Cleaner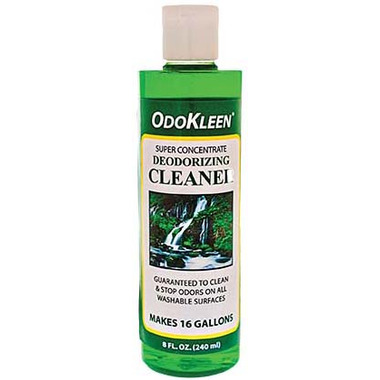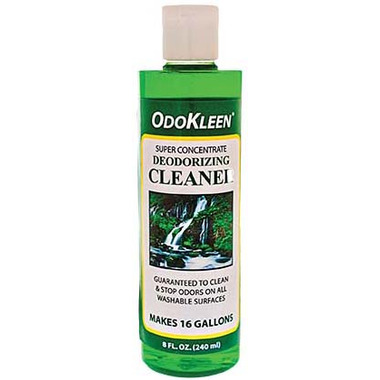 OdoKleen Deodorizing Cleaner
OdoKleen Deodorizing Cleaner effectively eliminates odours on contact as it removes dirt and grime! This cleaner is diluted 256 to 1 and is safe for all washable surfaces and fabrics. This deodorizer has no harsh alkalies, acids, ammonia, petrolieum distillate or phenol. Appropriate for all washable surfaces such as crates, grooming tables, exam tables, kennels, and fabrics.
Features:
Phosphate free
No bleach odour
Eliminates odours
Super concentrated formula
Deodorizes all washable surfaces
Does not contain phenol, alkalies, acids or ammonia
Not for use directly on pets! Always follow the label when using this item.