Olay Age Defying Moisturizing Bar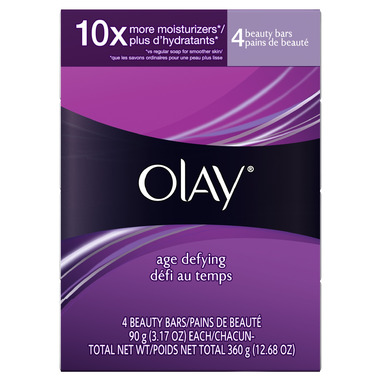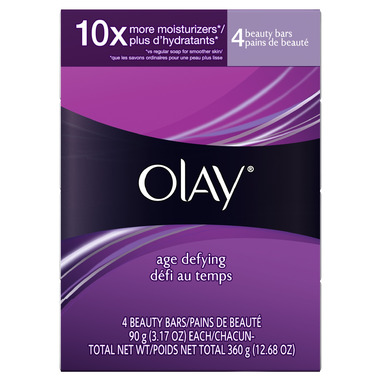 Olay Age Defying Moisturizing Bar
Age Defying Moisturizing Bar cleanses skin with a creamy lather that moisturizes to reveal younger-looking skin.
Features:
Cleanses skin without leaving it dry like regular soap can
Moisturizes, softens and smoothes skin
Ingredients: SODIUM COCOYL ISETHIONATE, PARAFFIN, SODIUM COCOGLYCERYL ETHER SULFONATE, GLYCERIN, WATER, TALC, MAGNESIUM STEARATE, SODIUM ISETHIONATE, STEARIC ACID, MAGNESIUM COCOATE, COCONUT ACID, SODIUM STEARATE, SODIUM COCOATE, FRAGRANCE, MAGNESIUM LAURATE, TITANIUM DIOXIDE , LAURIC ACID, SODIUM LAURATE, TETRASODIUM EDTA, TRISODIUM ETIDRONATE, PEG-90M

Gaile:
more than a year ago
This product has been changed. The weight of the bar soap is smaller than before, but the box it comes in is the same size and the manufacturer is still selling the soap for the same price. Besides this money idea to make more money by the manufacturer to decrease the size of the bar of soap and sell the bar of soap for the same price (shame on your company for trying to scam the buyer); this product is all we use.
1