Old Spice Body Wash Hardest Working Collection Dirt Destroyer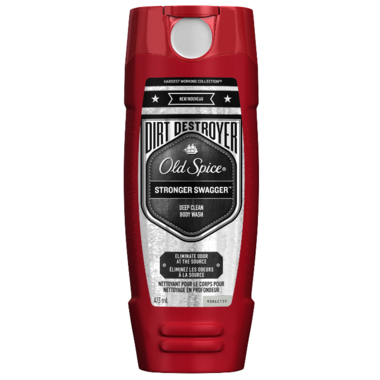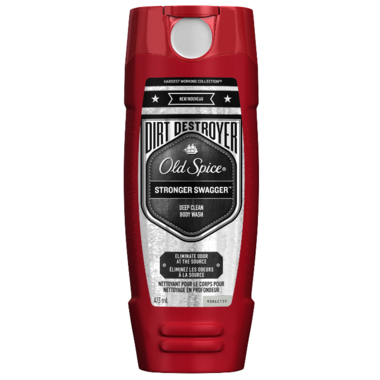 Old Spice Body Wash Hardest Working Collection Dirt Destroyer
You know that just-stepped-out-of-the-shower-then-clinched-all-the-deals-then-told-all-the-jokes-then-dated-all-the ladies-then-got-back-in-the-shower kind of smell? Well, Old Spice science men somehow figured how to bottle that into one manly body wash. Now you can apply that dirt-destroying, over-achieving science all over your man-body. Or lady-body. We're not judging. Are you up all night worrying about whether or not this is a deep-cleaning body wash? Don't lose any more sleep, because it is. No seriously, it is. So you can go back to dreaming about mermaid water polo, unlimited breadsticks, and a panther who can vacuum your house.
Old Spice Dirt Destroyer Men's Body Wash eliminates odor at the source with deep-cleaning power
30% thicker + 20% more perfume + 15% more surfactants = 100% more awesome! (vs. Red Zone Body Wash)
The Hardest Working Collection brings together more odor-blocking, sweat-defending, and dirt-destroying power
Stronger Swagger helps you embrace your swagger with even stronger Swagger
Old Spice Hardest Working Collection Dirt Destroyer Body Wash Stronger Swagger Scent
Directions:
1) Squeeze it out 2) Lather it up 3) Rinse it off
Ingredients:
Water/Eau, Sodium Laureth Sulfate, Sodium Lauryl Sulfate, Sodium Chloride, Fragrance/Parfum, Cocamidopropyl Betaine, Sodium Benzoate, Citric Acid, Disodium Edta, Methylchloroisothiazolinone, Methylisothiazolinone, Blue 1, Yellow 5.