Oneberrie Hands Free Towel Share the Love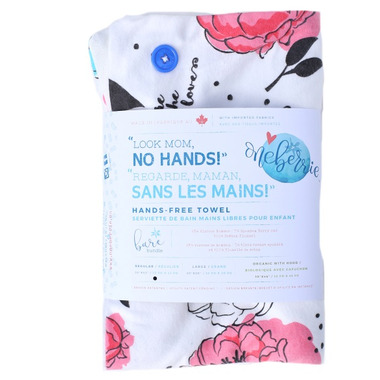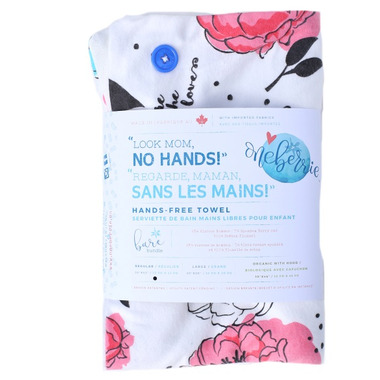 Oneberrie Hands Free Towel Share the Love
Oneberrie Hands Free Towel transitions as baby grows from tiny to tot. Parent puts it on vertically for newborn, Horizontally for infant and toddlers wear it themselves.
How it works, the Bare.Bundle buttons around parents' neck in two (2) orientations for growing babies; vertically for newborns and horizontally for infants keeping both hands free, parent's clothes dry and babies cool as cucumbers. As we all know, babies don't keep, but as toddlers they can still feel the comfort and love by buttoning their towel around their shoulders to be superheroes or wrapped up tight.
Your child must be secured in your arms when using the towel. Not to be used without adult supervision or as a sleep accessory
Features:
Hands-free
Bamboo
Cotton flannel
3 ways to wear for: newborn, infant and toddler (0-4 years)
Towel: 93% Bamboo
7% spandex
Shell: 100% Cotton
Exclusive of trim
Size: 30 x 43"