ONEearth Quinoa Crunch Chocolate Square Mix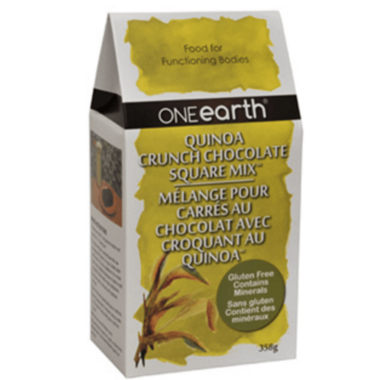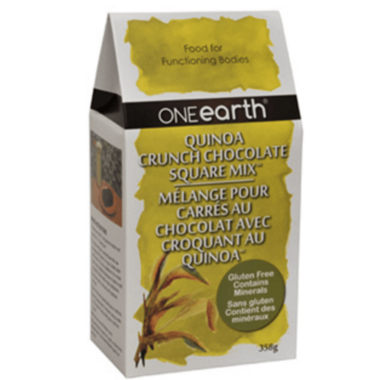 ONEearth Quinoa Crunch Chocolate Square Mix
ONEearth's bake mixes are sure to delight! Clean-ingredient takes on classics like muffins produce great-tasting products with greatly heightened nutritional profiles. A contemporary twist on everyone's favourite in a velvety chocolate square with added quinoa and buckwheat.
Features:Ingredients:
Organic evaporated cane sugar, sorghum flour, cocoa powder, organic coconut sugar, organic brown rice flour, organic puffed quinoa, buckwheat flakes, organic amaranth flour, natural vanilla powder, baking soda, hawthorn fruith powder, xantham gum.