Organic Root Stimulator HAIRepair Vital Oils for Hair and Scalp
Coconut Oil & Baobab
127 mL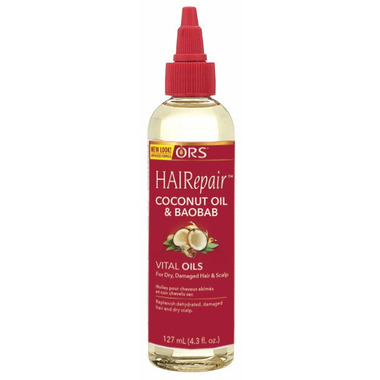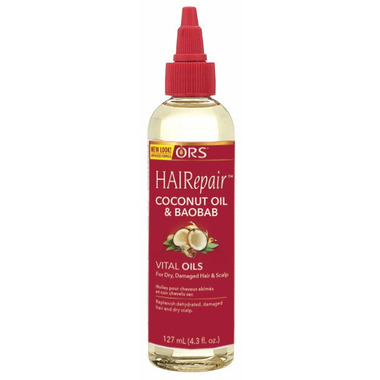 Organic Root Stimulator HAIRepair Vital Oils for Hair and Scalp
Coconut Oil & Baobab
127 mL
Coconut Oil & Baobab
Organic Root Stimulator HAIRepair Vital Oils is a non-greasy oil that revitalizes dry hair and relieves dry scalp. Formulated with a rich blend of light oils and extracts, including grape seed and sweet almond oils, it easily penetrates the hair shaft and soothes the scalp. It won't weigh the hair down or clog pores.
Revitalizes dry hair and relieves dry scalp, non-greasy, and won't clog pores.
Directions
: Use daily or as needed. Part hair and apply to the scalp and damp or dry hair. Massage gently into hair and scalp. Style hair as usual.
Main Ingredients:
Grape seed oil: provides soothing properties. It also supports elasticity and youthfulness of the skin. Protects and provides a defense against harsh environmental factors such as hot sunlight. Promotes hair growth and imparts a rich, silky luster to hair.
Sweet almond oil: acts as an soothing, softening, hydrating, nourishing, penetrating, restructuring and toning agent. In addition to its moisturizing elements, almond oil is full of vitamins and minerals.