Our Generation Reese Delux Doll Set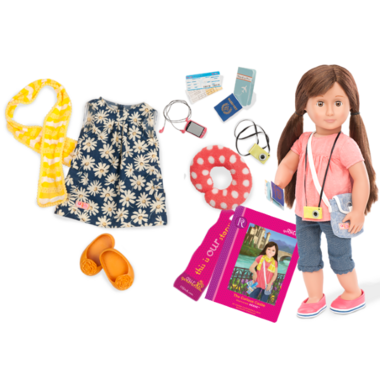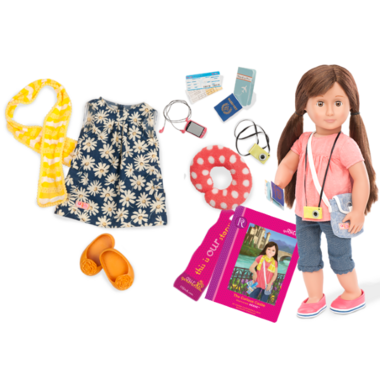 Our Generation Reese Delux Doll Set
Ready to hit the road? There's so much to see and do! Pack your bags, fill up your MP3 player with your favorite music and jump on a plane to a new and exciting place!
Includes:
1 poseable 18" Reese doll
1 top
1 scarf
1 pair of capri jeans
2 pairs of shoes
1 shoulder bag
1 dress
1 pair of undies
1 travel pillow
1 camera
1 nonfunctioning MP3 player
1 passport
1 boarding pass
1 boarding pass folder
1 train ticket
1 chapter book "The Curious Castle"
1 bookmark
Suitable for ages 3 years and up.