OXO Good Grips Glass Pour Over Set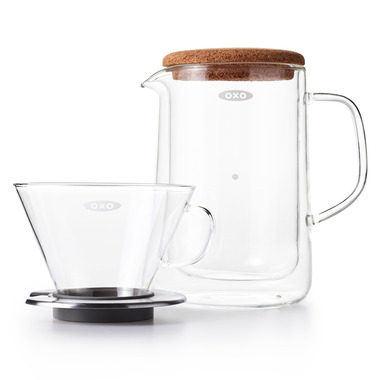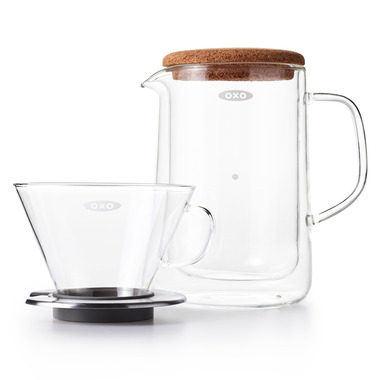 OXO Good Grips Glass Pour Over Set
Crafting pour-over coffee should be a ritual you savor. That's why the OXO Brew Pour-Over Set combines hand-blown borosilicate glass, elegant stainless steel, and all-natural cork to keep the process of making hand-crafted coffee pure and simple. The Server is double-walled to insulate heat and prevent condensation, ensuring your homemade brew, hot or cold, stays at the right temperature until you're ready for your second cup.

How to use:
1. Place filter inside dripper. Pour hot water in center of filter to pre-wet.
2. Add medium ground (drip) coffee. Pour enough water to saturate grounds. Wait 30 seconds.
3. Slowly pour water evenly over grounds, until all water is used.
4. Enjoy!