Pacifica Colour Quench Lip Tint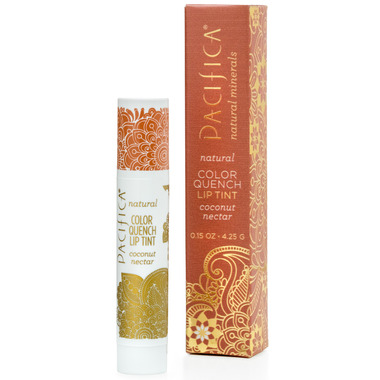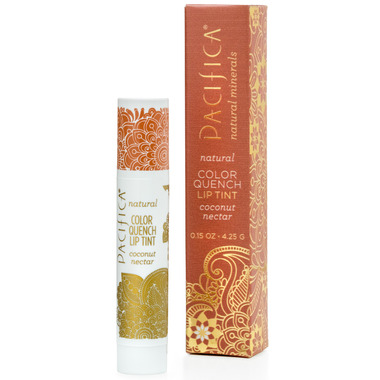 Pacifica Colour Quench Lip Tint
Give your lips the love they deserve! This all natural Color Quench lip tints packs major moisture, nourishing naturals and gorgeous, sheer lip color into one perfectly portable, 100% recyclable tube. Essential fatty acids from rich and amazing avocado and coconut oils leave lips luscious and healthy. 100% vegan and gluten free. Your lips will love you back!
This Coconut Nectar Lip Tint is has a shimmery and golden raisin color.

Features:



Marcella:
more than a year ago
Love these lip balms! I have this colour and while I can't say I love the coconut nectar colour on its own (very sheer bronze, hardly any pigment on my light/medium skin tone), I've started pairing it with fig berry lip tint and make the perfect nude-pink and I LOVE it! These balms have a nice sheer finish, not too glossy or shiny.
I find them quite hydrating. The moisture definitely outlasts the colour throughout my day so I do need to reapply more often just for the colour.
Because this tint in particular barely has any pigment, any colour effect you get from it won't last very long.
I also find this balm very hydrating.
Page
1