Penny Candy Jam Preserved Fruit Jam Blueberry, Lavender and Mint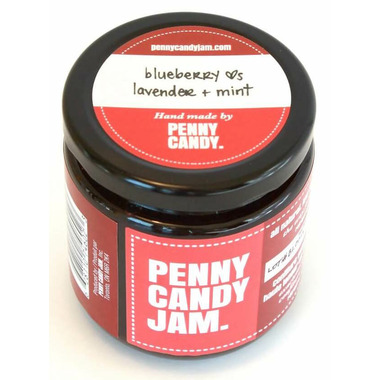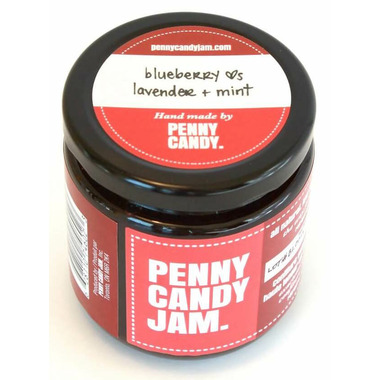 Penny Candy Jam Preserved Fruit Jam Blueberry, Lavender and Mint
The slight floral notes of wild blueberries are enhanced by fresh lavender flowers, while mint provides a mild cooling effect. This light but flavourful spread is a perfect addition to any gourmand's pantry.
Stirred into chia seed pudding, blended with apple cider vinegar for a refreshing salad dressing or drizzled over a fresh Brie, this spread will enhance any dish with its slight floral undertones.

Features:
Natural product
Minimal processing
Pectin- free
Additive- free
Low sugar
Vegan
Ingredients: Blueberries, organic cane sugar, lemon juice, lemon zest, lavender, mint.