Penny Lane Organics 100% Natural Luxurious Body Wash Orange Blossom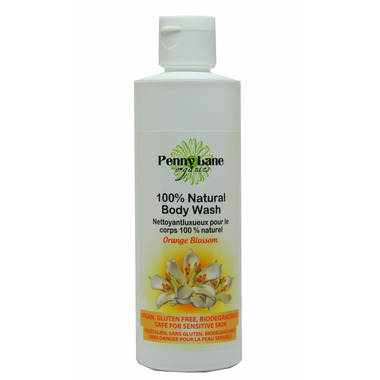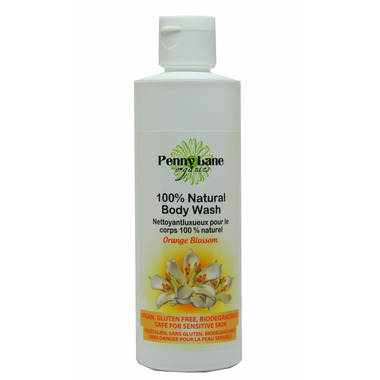 Penny Lane Organics 100% Natural Luxurious Body Wash Orange Blossom
Penny Lane Organics 100% Natural Luxurious Body Wash Orange Blossom is a pH balanced body wash that is perfect for any skin type. Its fresh orange scent will awaken your senses.
Usage: Dispense a few drops on a wet bath glove or sponge and spread over body. Lather and rinse. Keep away from eyes.
Ingredients: Saponified Olive Oil (Olea Europaea),
Coconut Oil (Cocos nucifera),
Distilled Water (Aqua),
Jojoba Oil (Simmondsia Chinensis)
, Citric Acid,
Orange (Citrus sinensis), Essential oil.
Canadian made, 100% Natural, Vegan, Gluten Free, NON-GMO


Mary Ann:
a few months ago
I love this product! After getting used to how different it is to a brand name store bought body wash, I am back to buy more! My skin has never felt this soft after stepping out of the shower! But you do have to get used to it. It has a thin liquid consistency, so be careful not to pour too much, you only need a little amount to lather all over. The scent is very natural and pleasant, but not strong and perfumed like regular body wash, so that takes a little getting used to. It does seem quite expensive at first for such a small bottle, but as you get used to using less of it, it doesn't seem too bad, and the results of super soft skin are well worth the price!
Page
1