Penny Lane Organics Chamomile Soothing Herbal Oil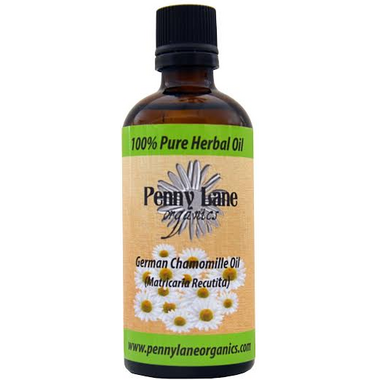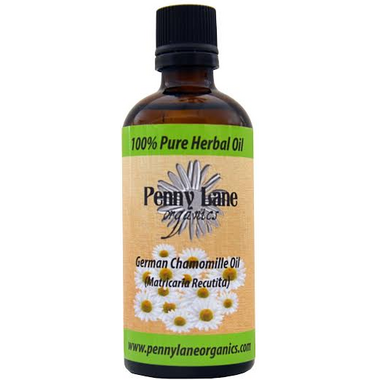 Penny Lane Organics Chamomile Soothing Herbal Oil
Chamomile flowers are grown organically in our own medicinal herb garden in the Beaver Valley and hand picked and infused in fractionated coconut oil. Heated gently by the warm sun rays oil absorbs healing properties of Chamomile flowers. After 4 to 6 weeks flowers are removed, oil is filtered, poured into dark glass bottles and stored in a cold dark space. To keep this wonderful herbal oil fresh we add a drop of Rosemary extract.
Features:
Use Chamomile Oil as a massage oil, to help soothe the sunburns
Add a tablespoon to the bath water for relaxing soothing bath especially if skin feels itchy and irritated
Chamomile's healing properties come from its very fragrant daisy-like flowers that contain many therapeutic substances, such as sesquiterpenes (alpha-bisabolol, bisbolol-oxides A and B, and farnesene), sesquiterpenelactones (including the blue compound chamazulene), and acetylene derivatives
Coumarine and hydroxycinnamic acid derivatives, caffeic acid, and flavonoids (apigenin, luteolin, and chamaemeloside) are also present in Chamomile flower heads
Ingredients: Organically grown chamomile flowers from the Beaver Valley infused in fractionated coconut oil and with added Rosemary extract to keep the oil fresh longer.
Caution:
Contains 30% dry herb/L of oil. Do not use if allergic to any plants from a daisy family. Do not use on open wounds or broken skin, during pregnancy or if breastfeeding or if you're allergic to any plants from a daisy family. Always consult a physician or a qualified aromatherapy practitioner before using any oils on children. A skin patch test should be conducted prior to using oil that you've never used before. Information provided here is not meant to be offered as a medical advice and our products are not intended to treat or cure any illnesses or diseases. Always consult your physician before using any essential or herbal oils or any preparations containing these oils. Use herbal and essential oils in moderation and watch for allergic reactions.