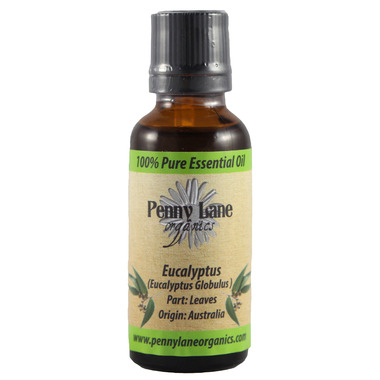 Description
Eucalyptus Globulus Essential Oil is fantastic on skin ailments such as burns, blisters, wounds, insect bites, lice and skin infections, as well as to combat the effects of colds and the flu. There is also a history of Eucalyptus essential oil being applied to sore muscles and joints.
Features:
Use in aromatherapy difusers or add a drop to a carrier oil such as Jojoba or Coconut Fractionated (liquid) oil to use in a massage. Can be added to a bath water for soothing relaxing bath
Blends well with: Basil, Cajeput, Cedarwood, Citronella, Ginger, Lavender, Lemon, Myrtle, Frankincense, Spearmint and Tea Tree
Ingredients:
100% pure steam distilled Eucalyptus oil.
Warning:
Eucalyptus Oil should be used in dilution and be avoided during pregnancy. It is considered toxic if taken internally, non-irritant and non-sensitive. Avoid if you have high blood pressure or epilepsy.
Highlights