Philips AVENT Night Time Pacifier Pack
0-6 months / Assorted Colours
2 Pack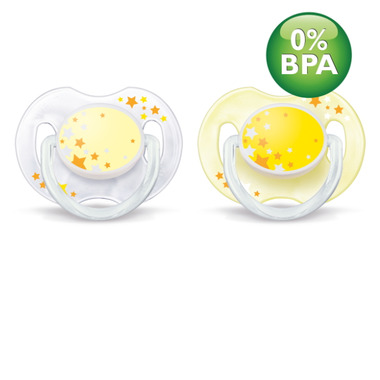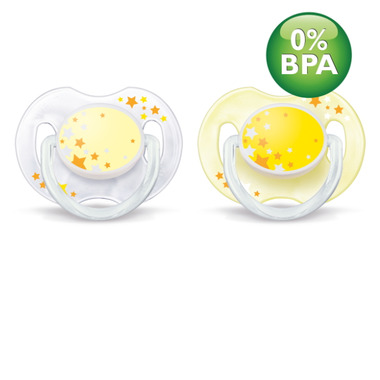 Philips AVENT Night Time Pacifier Pack
0-6 months / Assorted Colours
2 Pack
Philips AVENT Night Time Pacifiers have a unique glow in the dark handle for night time comfort. They have orthodontic, collapsible and symmetrical nipples that suit the natural development of your baby's palate, teeth and gums - even if the pacifier is upside-down in their mouth.

Featuring fun star designs, these pacifiers are dishwasher safe and come with snap on hygienic caps to keep nipples hygienic.

For babies 0-6 months.