Piggy Paint Swirls and Twirls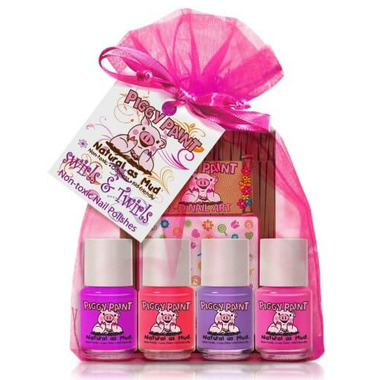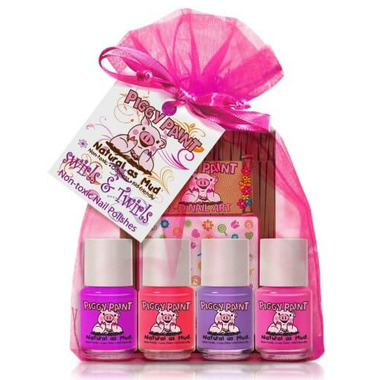 Piggy Paint Swirls and Twirls
The Piggy Paint Swirls and Twirls 4 Polish Gift Set is the perfect combination of nail polish for the perfect present! This set contains .25 oz polishes Groovy Grape, Wild Child, Periwinkle Little Star, LOL with Blossom Nail Art.

Piggy Paint is specially formulated from natural ingredients and dries to a hard, durable finish. This kids nail polish has no toxic chemicals; it's free of formaldehyde, toluene, phthalates, Bisphenol A, ethyl acetate and acetone.

Say good-bye to harsh, smelly chemicals and hello to Piggy Paint…this natural nail polish is as Natural as Mud!