Playmobil Bunny Barn Carry Case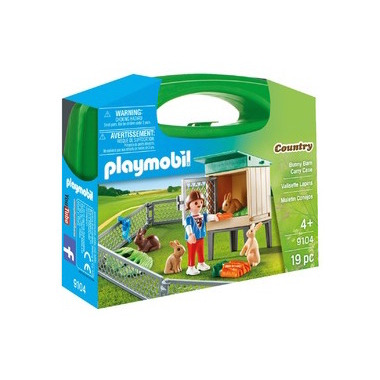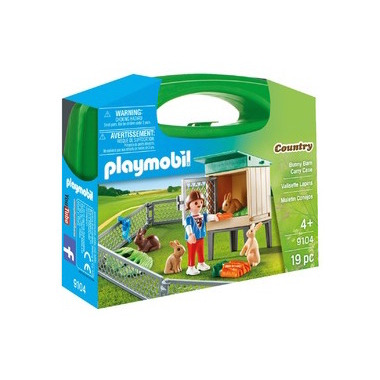 Playmobil Bunny Barn Carry Case
Look after your bunnies with the PLAYMOBIL Bunny Barn Carry Case. Open the cage to let the bunnies out in the morning and watch as they run free around in the enclosure. At lunchtime, feed them carrots and grass. Don't forget to fill their water bottle. Let your imagination play!

Once playtime is over, simply store the pieces inside the take-along carry case for next time. Inspires children to create their own adventures and let their imagination play. Encourages children to explore and learn while having fun.

Playset includes one figure, four bunnies, cage, fences, grass, water bottle, carrots and other accessories.