Plus Plus Learn to Build Set Basic Colours
Plus-Plus® develops the imagination and creativity of children and appeals evenly to boys and girls. Once Plus-Plus® has been tried out it becomes a kid´s favourite. Provides many hours of intensive play. Designed and made in Denmark.
The Plus-Plus Learn To Build set contains everything you need to get started with this unique construction toy. A Guide Book gives step-by step instructions to build flat mosaics and 3D creations - animals, people, buildings and more! Pieces are both BPA-free and phthalate-free. Suggested for ages 5-12.
Each set includes:
300 basic colour mix pieces
100 Neon colour mix pieces
A baseplate
A guide book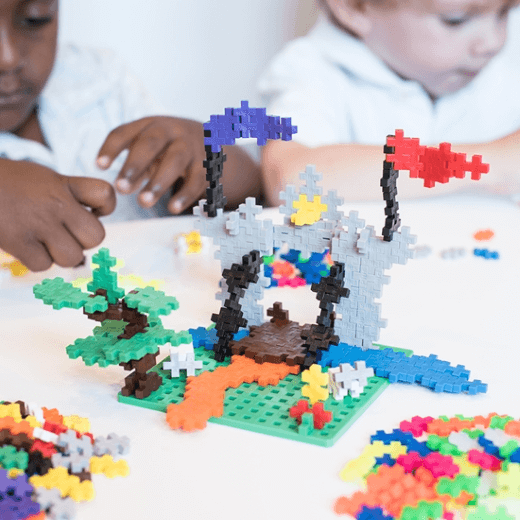 Similar Building & Construction Toys