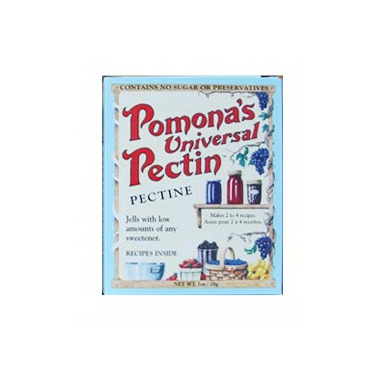 Description
Pomona's Universal Pectin is a sugar-free, preservative free, low-methoxyl citrus pecin. It can be used to sweeten jam and jelly with low amount of any sweetener, such as sugar, honey, agave, maple syrup, frozen juice concentrate, stevia, xylitol, Sucanat, etc. Each 28 g box makes 2-4 batches (about 5-8 oz jars per batch). Each box comes with recipes and full directions.
Features:
Pectin keeps indefinitely
Gluten free
Vegan
Contains no additives, preservatives, sugar or dextrose.
Ingredients: 100% pure citrus pectin
Highlights

Shipping & Returns