Prairie Naturals Badlands Hair Reconstructing Treatment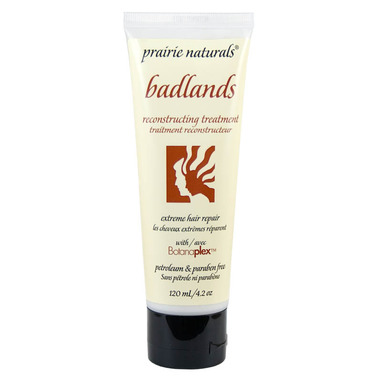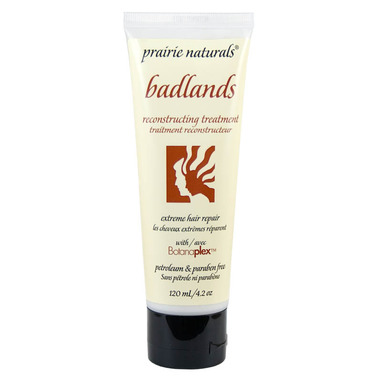 Prairie Naturals Badlands Hair Reconstructing Treatment
Prairie Naturals Badlands Hair Reconstructing Treatment with Botanaplex revitalizes and repairs dry, damaged and chemically treated hair. It has natural protein and vitamins fortified with Botanaplex, a unique blend of rich moisturizers, soothing oils, and intense conditioning agents.

Ingredients: Purified Water, Cetearyl Alcohol, Glycol Stearate SE, Emulsifying Plant Wax NF, Silk Amino Acids, Aloe Vera Leaf Extract, Vegetable Glycerine, Botanaplex Infused Olive Oil Botanical Blend: Comfrey Leaf, Gravel Root, Horsetail, Lemongrass, Blended combination of essential oils: Geranium, Lavender, Lemon and Peppermint, Vitamin E Oil, Ascorbyl Palmitate, Panthenol, Jojoba Seed Oil, Glucose & Glucose Oxidase & Lactoperoxidase, Sodium Citrate



Kylee:
a few months ago
Amazing hair mask! I use once every 2-3 weeks and is the perfect combination of protein and moisture to keep my hair looking and feeling amazing. Great ingredients too. (For reference, I have 3C, virgin curly hair, and I exclusively use all-natural shampoo/conditioner/oil/moisture masks. I also do not use any heat on my hair.)
Laura:
more than a year ago
This is by far the best hair mask I've ever used. I have crazy curly, dry hair and my hair always ends up feeling soft and more manageable after I use it. I'm so happy that this is carried by well.ca. I started using it years ago but the store I got it from stopped carrying it and I haven't been able to find it since.
Page
1