Prairie Naturals Ginkgo Biloba Extract with Phosphatidylserine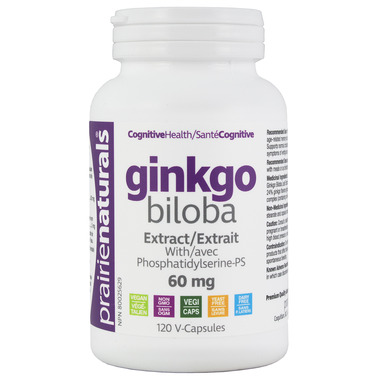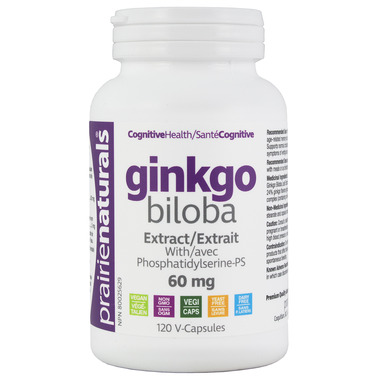 Prairie Naturals Ginkgo Biloba Extract with Phosphatidylserine
Support healthy brain function and increase mental alertness with Prairie Naturals Ginkgo biloba. Ginkgo biloba extract helps to increase blood flow in the capillaries and decrease blood clotting. It also boosts metabolism, neurotransmission and electrical activity in the brain that results in improved mental alertness and short-term memory retention.
Prairie Naturals Ginkgo biloba is combined with phosphatidylserine (PS) to maximize the absorption of Ginkgo's active properties.
Features:
Improve sports performance overall
"Feed" muscle tissue
Prevent age-related muscle deterioration
Stop exercise-related muscle loss
Reduce recovery time and muscle soreness
Support weight management
Digest and assimilate quickly
Ingredients: Gingko biloba leaf extract 60mg 24% gingki flavone glycosides

Non medical: microcrystaline cellulose and capsule containing vegetable cellulose and water.
vegan, dairy free