PRANA Organic Fuji Premium Salty Trail Mix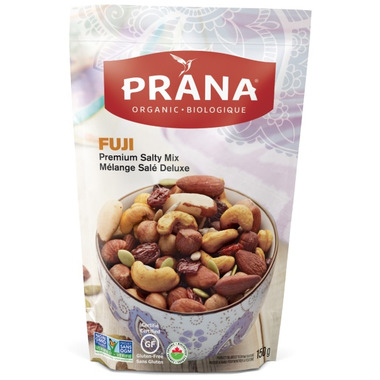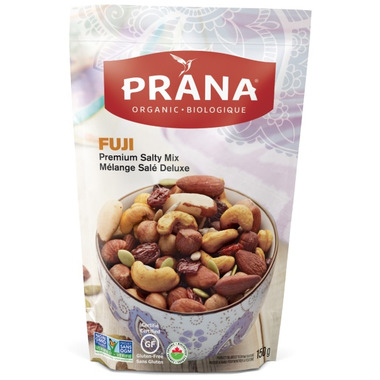 PRANA Organic Fuji Premium Salty Trail Mix
Crunchy blend of roasted nuts, seeds and dried fruits covered with an exotic touch of virgin coconut oil and sea salt. This super nutritious trail mix will satisfy your salty hunger.
Fuji is a perfect snack for active people. Packed with readily available energy and nutrients, you can take it with you while you enjoy activities like hiking, cycling or a walks in the park.
Ingredients:
Organic almonds, Organic cashews, Organic Brazil nuts, Organic hazelnuts, Organic Thompson raisins, Organic pumpkin seeds, Organic sunflower seeds, Organic cranberries (cranberries*, apple juice*, sunflower oil*), Organic virgin coconut oil, Algarve sea salt.