PRANA
PRANA Organic Raw Pecans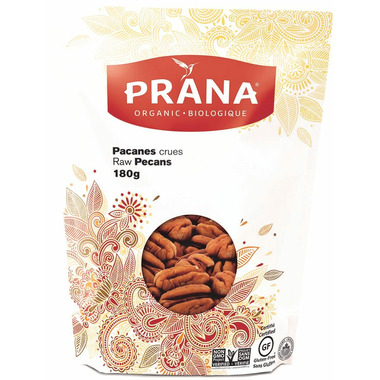 PRANA
PRANA Organic Raw Pecans
Description
These sumptuous organic raw pecans are a great snack on the go, especially for young kids because they're tender and easy to chew. They're also a great addition to all sorts of desserts, especially the classic pecan pie! They have a strong taste, similar to that of a walnut, and make a great crunchy topping for vegetable dishes, salads and soups.
Ingredients: Organic Raw Pecans.
Warning: May contain nut shells, traces of nuts, soy and sesame ingredients.
Highlights

Shipping & Returns