Prana Organic Raw Walnuts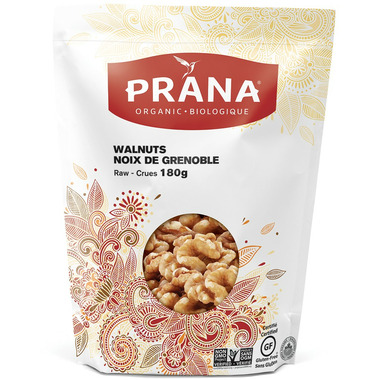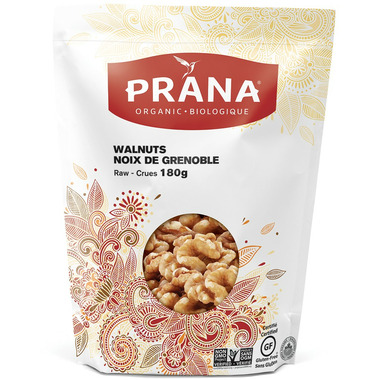 Prana Organic Raw Walnuts
On the nutritional level, walnuts are unique nuts. They are among the richest in polyunsaturated fatty acids, mainly omega-3 and omega-6. They are rich in protein and fibre, helping you feel full and satisfied longer, They are also a great source of vitamin E, an antioxidant that's been shown to improve immune function and cardiovascular health.
Rich and buttery with a slight bitter finish, our raw walnuts make the perfect addition to your dishes, desserts and breakfasts. Coarsely chop them and add them to your salads, baked goods, oatmeal, energy balls and more.
Ingredients: Organic raw walnuts. May contain nut shells, traces of nuts, soy and sesame ingredients.