Precision All Natural Rice Protein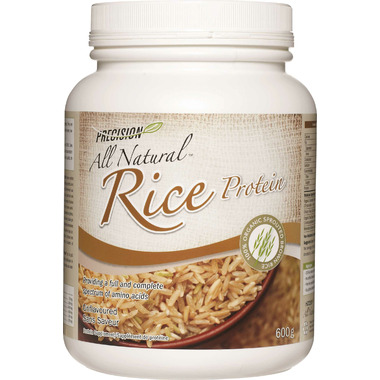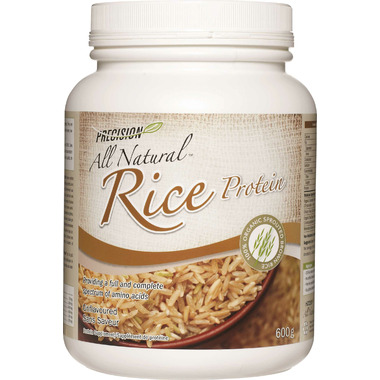 Precision All Natural Rice Protein
Precision All Natural™ Rice Protein features a low temperature processed, non-GMO, organic sprouted brown rice protein concentrate. Unlike proteins derived from white rice, sprouted brown rice is a complete protein and provides the full spectrum of amino acids which are essential for the maintenance of good health.
Sprouted brown rice protein is also gluten free, 100% vegan, and is often used by consumers wishing to avoid common food allergens such as dairy, wheat, corn and soy. Organic rice proteins are processed using natural enzymes and are free of solvents and pesticides.
Precision All Natural™ Rice Protein has a pleasant flavour and can be added to protein shakes and smoothies as well as muffins, waffles and pancakes to help increase their protein content.
Features:
100% all natural ingredients
No artificial flavours, colours or sweeteners
Free from pesticides, fertilizers and solvents
Soy, gluten, lactose and cholesterol free
100% Organic Sprouted Brown Rice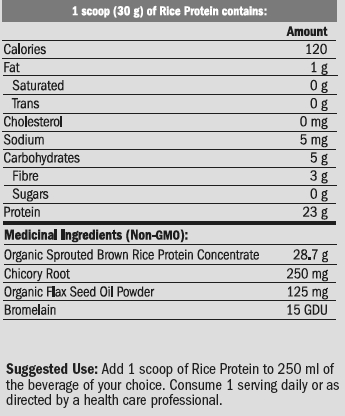 Rose:
more than a year ago
This product has a very strong and distinct taste of rice. So when you add it to items like chocolate coconut milk you still taste it. I don't enjoy the flavour very much. Besides this it is GF and Vegan and that I love. You also get a good dosage of protein from it every morning. I'd go with the berry flavour of the same product, it's more pleasant.
Page
1