Pretty Goat Milk & Honey Creamy Hand & Body Bar
For dry, eczema-prone skin
90 g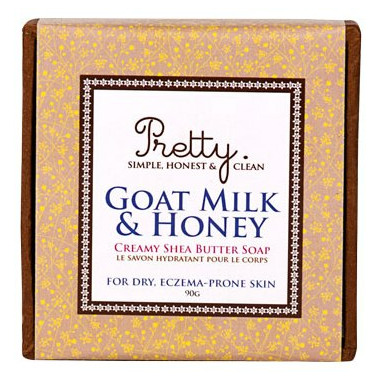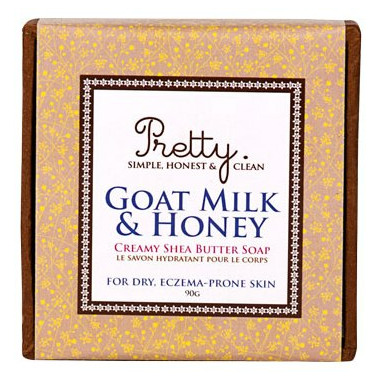 Pretty Goat Milk & Honey Creamy Hand & Body Bar
For dry, eczema-prone skin
90 g
Let farm fresh goat milk and pure organic honey soothe your dry, itchy skin. This mild creamy soap is gentle enough for the most sensitive skin. Goat milk contains essential vitamins and minerals to replenish moisture while shea butter nourishes and soothes irritated areas.
Features:
Creamy lather leaves skin soft and moisturized
Goat milk soothes dry, itchy skin
Organic honey calms inflammation

For dry, eczema-prone skin



Directions: Work into creamy lather, apply to skin, rinse thoroughly.

Ingredients: Oatmeal infused olive oil, shea butter, palm oil, coconut oil, sweet almond oil, goat milk, glycerin, organic honey.