Pretty Lavender & Magnolia Healing Mineral Bath Salt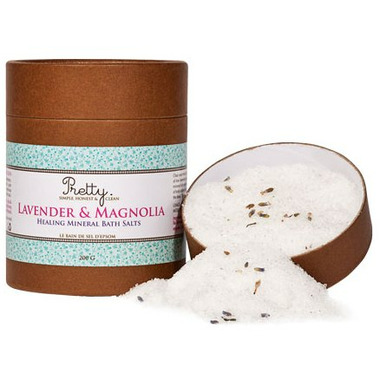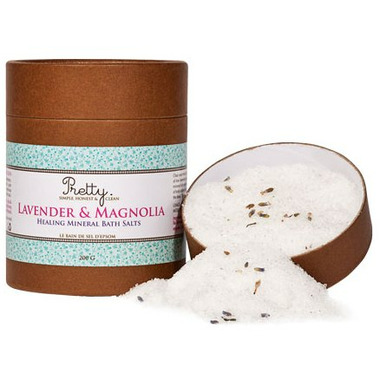 Pretty Lavender & Magnolia Healing Mineral Bath Salt
Clear your mind and rejuvenate your senses with our signature scent. The comforting essences of true lavender and pure magnolia are infused into a luxurious blend of detoxifying clay and mineral rich epsom salts. These healing herbs help to banish stress and reduce inflammation of body aches and pains. Leaves skin soft, smooth and radiant. Lavender & Magnolia Healing Mineral SaltSo take a deep breath and close the door. The world can wait while you enjoy this well-deserved time to yourself.
Features:
Contains magnesium-rich Epsom salts to soothe tired muscles
Kaolin clay draws out toxins from the skin
Delicately scented with lavender and magnolia essential oils
Directions: Add a handful of salts to warm bath water and soak as required.

Ingredients: Epsom salts (USP Grade), kaolin clay, essential oils of lavender, chinese weeping cypress, magnolia, organic lavender buds