Primal Kitchen Honey Mustard Vinaigrette & Marinade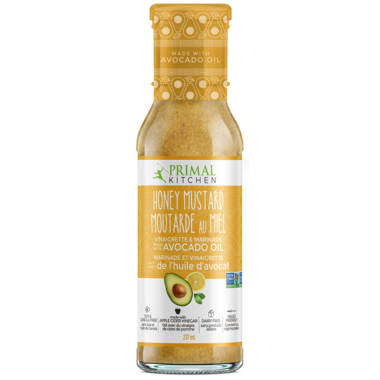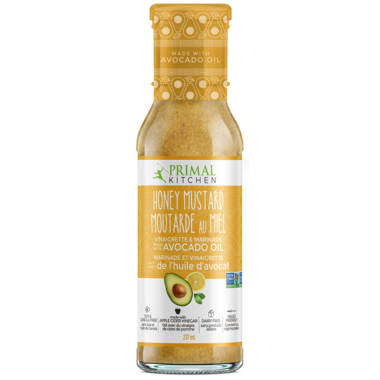 Primal Kitchen Honey Mustard Vinaigrette & Marinade
Made with 100% pure avocado oil and the freshest ingredients, Primal Kitchen Honey Mustard Vinaigrette is a succulent dressing that packs in the pungency of organic stone ground mustard and the sweetness of organic honey, perfectly enhanced by a tangy bold touch of organic lemon juice and apple cider vinegar.
This fabulous dressing pairs well with slightly bitter greens, like chicory, Belgian endive, escarole or radicchio and is rich enough to be used as a dipping sauce for veggies or to flavour your favourite meat dishes. Tangy, sweet bold flavour with organic apple cider vinegar and stone ground mustard seeds.

Features:
Heart-Healthy, Monounsaturated Fats from Avocado Oil
Dairy Free, Soy, Canola, Sunflower & Safflower Oil Free

Ceritified Paleo and Non-GMO
Ingredients: Avocado Oil, Water, Organic Apple Cider Vinegar, Organic Stone Ground Mustard (Water, Organic Mustard Seeds, Organic Vinegar, Sea Salt, Organic Spices), Organic Honey, Organic Lemon Juice Concentrate, Sea Salt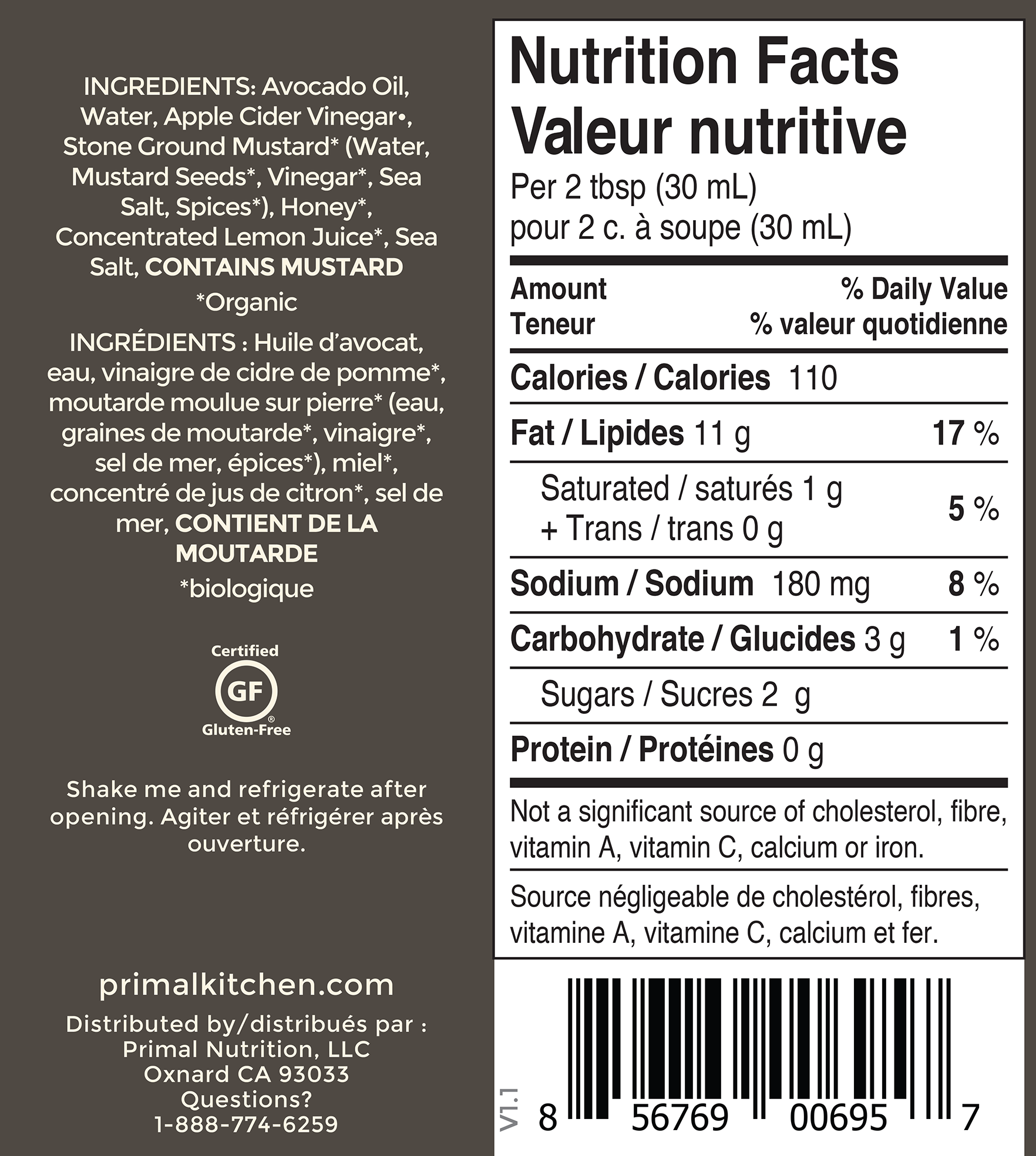 Primal Kitchen is free of sugar, gluten, dairy, soy and canola-oil, and Non-GMO Project Verified so you can indulge to your taste buds' delight, worry free!!