Progressive Organics Whey Protein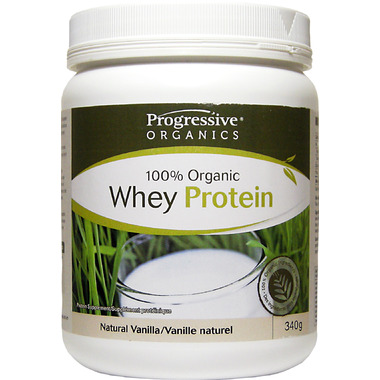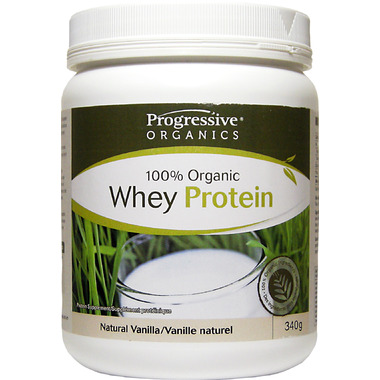 Progressive Organics Whey Protein
Progressive Organics Whey Protein is made entirely from organic, non-GMO ingredients.
Features:
Improves immune function
Supports heart health
Assists in bone repair and formation
Helps alkalize the body
Moderates appetite
Lactose reduced and gluten free
From cows that are pasture raised without the use of pesticides or fertilizers
No added hormones (rBGH), steroids or antibiotics
Suitable for all ages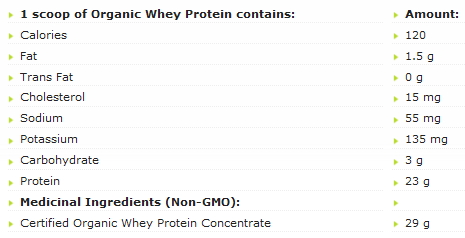 Non-medicinal Ingredients (Non-GMO):
Organic Natural Flavour, Organic Stevia Leaf Extract.

Suggested Use (Adults):
Mix 1 scoop (30 g) into 200 ml of the beverage of your choice. For best results use a blender. Consume 1 serving daily or as directed by your health care practitioner.

Linda:
more than a year ago
I had discovered this at a local natural food store... I wanted less chemicals. This is great, it doesn't have that artificial taste that all of the others have. I use a stick blender to really dissolve it (I mix it with matcha, vanilla soy milk and frozen berries) and I use it after a workout. I buy it from Well.ca because they are nearly $9 less than at the store and the service is fantastic!
Page
1