Province Apothecary Protecting + Restoring Face Balm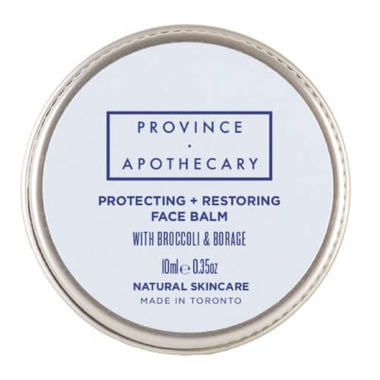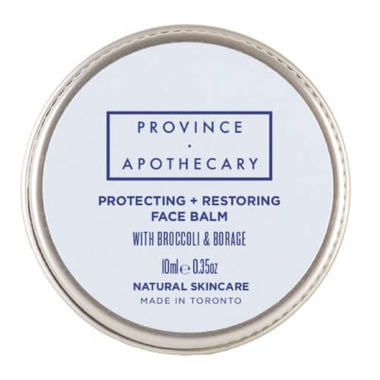 Province Apothecary Protecting + Restoring Face Balm

Province Apothecary Protecting + Restoring Face Balm a great natural healer for rosacea, dermatitis, eczema and psoriasis that's Canadian made.
99.9% Organic Ingredients + 0.1% Wild-Crafted ingredients = 100% Natural Skincare
Unscented. Great for dry and sensitive skin
Features:
Concentrated blend of Omega 3 oils that hydrate and soften the driest skin!
This balm is lifesaving in the winter months! Protects skin from the elements
Camellia is a Japanese super oil- hydrating, nourishing, rich in Omega-3 fatty acids and anti-oxidants
Pumpkin is rich in Omega-3 fatty acids and zinc, helps reduce redness and heal skin
Broccoli oil contains a unique combination of fatty acids which enriches the skin
Heals rocasea, dermatitis, eczema and psoriasis
All Province Apothecary products are free of fillers, pesticides, dyes, petroleum, synthetic chemicals + fragrances, GMOs, and animal testing.

About Province Apothecary Products:

Hand-made in small batches on a weekly basis to ensure freshness
Made with organic, raw materials sourced from small, Canadian companies
Packaged by hand in protective blue glass with biodegradable labels that are foil stamped by a local artist
Directions:
Use daily as needed. Warm up a small amount of balm in palm. Apply a thin layer of balm to face and neck in upward, circular motions. For best results use directly after Province Apothecary serum.

Ingredients:
Camellia oil*, Apricot kernel oil*, Pumpkin Seed oil*, Avocado oil*, Beeswax*, Broccoli oil*, Pomegranate oil*, Raspberry seed oil*, Rose hip oil*, Borage oil*, Calendula infused in Sunflower oil*, Carrot Root extract*, Sea Buckthorn oil*, GMO-Free Vitamin E. *Certified Organic