PumpEase Hands Free Pumping Bra Tuxedo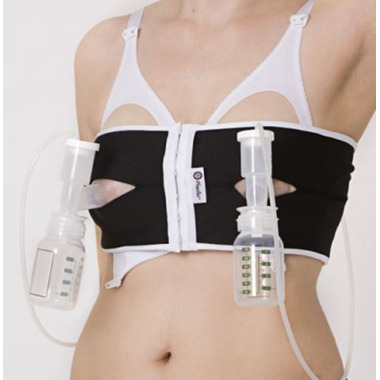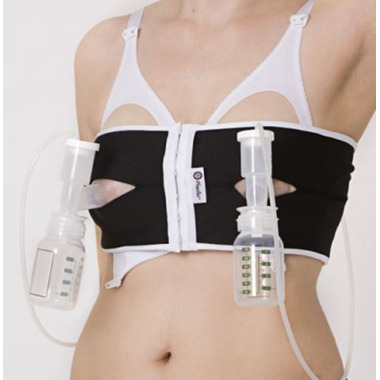 PumpEase Hands Free Pumping Bra Tuxedo
PumpEase make pumping easier by providing a way to pump hands-free, allowing you to do things like massage your breast to enhance milk production, read a book or drink a cup of tea. PumpEase is specifically designed to fit comfortably around the mother's bust and over their nursing bra, nursing top or right against their skin. Using it is easy: simply place the breast pump flanges into the openings, center them over the nipples do it up and start pumping. Moms can use the breast pump while leaving their hands free for other activities.
Features:
PumpEase uses an 88% high-count polyester/12% spandex micro fiber knit
High-performance & durability, comfort & softness against the skin
Ease of care
Excellent stretch & memory (it won't bag-out after use or shrink during washing)
Breathability
Quick-dry & wicking
Can be worn over any nursing bra/cami/dress or over nothing at all
Designed with patent pending, "no-stitch" flange openings thus accommodating ALL makes and sizes of breast pump horns guaranteed
Have a hook and eye closure at center front so that you can easily put it on, take it off and Adjust it for fuller or less full days
Made in Canada
How to Use:
Simply wrap PumpEase around your bust and fasten in the front over your nursing bra, nursing top (lower panels first) or over nothing at all. Insert the breast pump flanges into the openings, centering over your nipples and then start pumping. You will enjoy having both hands free to read, write, text, talk on the phone, surf, bank online or tend to your baby - ALL while pumping!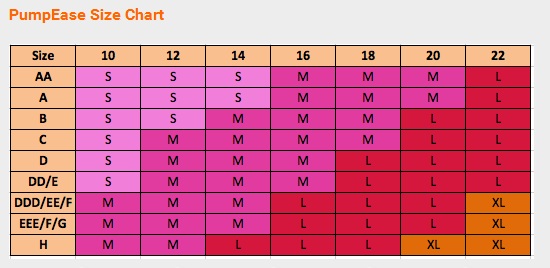 *Nursing bra, breast pump flanges, bottles and tubing are for display purposes only and are not included.