Pure Protein Chocolate Peanut Butter Protein Bar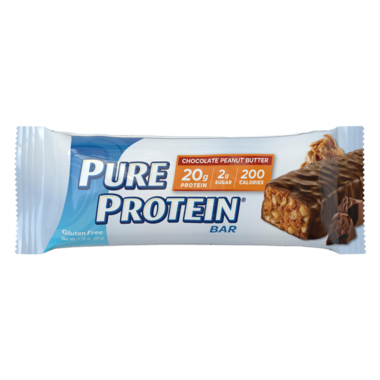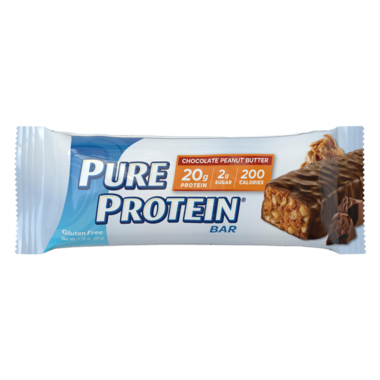 Pure Protein Chocolate Peanut Butter Protein Bar
Protein bars have never tasted so good! Putting chocolate and peanut butter together was an obvious mix, and we love the tasty outcome. Keep one on hand next time hunger strikes, your taste buds (and muscles) will love it.
Features:
20g of protein with no artificial colours or flavours.
Low in calories, fat and sugar with no trans fats.
Gluten free
This product contains sugar alcohols, milk, soy, peanut and tree nut (almond) ingredients.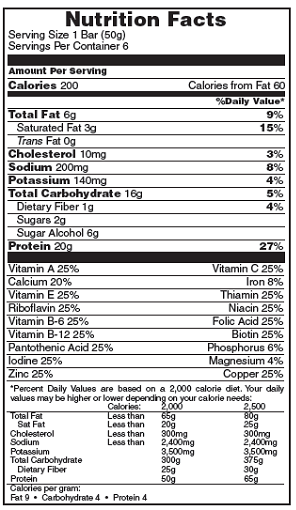 Sandra:
about a year ago
I was excited to try this, I mean, who doesn't love chocolate and peanut butter?! I took one bite and it seemed pretty good...then after chewing for what seemed like an eternity, the taste got worse and the bar got chewier. I spat it out and tossed the bar. There was no way I would ever be able to make it through the entire thing. I'll stick to shakes and high protein cereals. Sorry, I wanted to love it!
Page
1