Purely Bulk Gluten Free Banana Bread Mix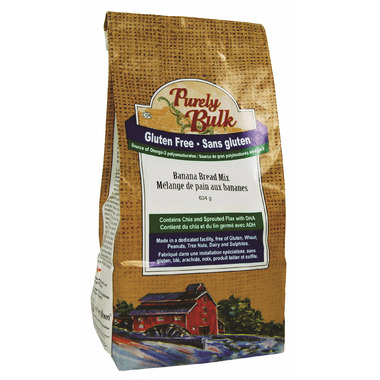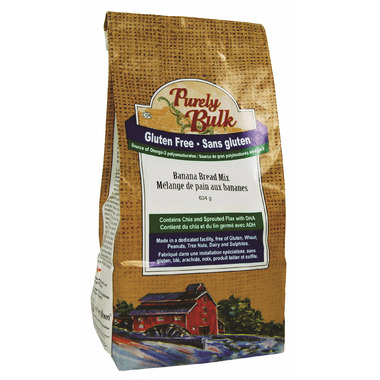 Purely Bulk Gluten Free Banana Bread Mix
Enjoy a delicious homemade loaf of Banana Bread that is free of gluten and other allergies!
Purely Bulk Gluten-free mixes are committed to being both natural and nutritious. They contain a unique blend of whole seed, grain and tuber flours, consisting of some of the most nutritious and functional, gluten-free ingredients on the planet. The ancient seeds of Flax and Chia are celebrated as the world's richest sources of the essential Omega-3 fatty acid, alpha linolenic acid (ALA).
Purely Bulk's patented Smartgrain technology further enhances the Omega-3 content by naturally sprouting and ingraining the seeds with docasahexaenoic acid (DHA), from sustainable, algal oil. DHA is a factor in the maintenance of good health and supports the normal physical development of the brain, eyes and nerves primarily in children under two years of age.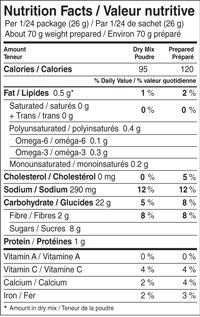 Ingredients:
Evaporated cane sugar, rice flour, brown rice flour, corn flour, tapioca starch, cornstarch, Smartgrain sprouted flax flour, sea salt, baking soda, flax flour, inulin, cellulose gum, guar gum, chia flour, xanthan gum.
Made in a dedicated facility, free of gluten, wheat, peanuts, tree nuts, dairy and sulphites.